As the sound of gunfire ceased and sirens quieted in the aftermath of the October 1, 2017, Las Vegas shootings, it was clear for a grieving community that everything had changed and others must change. It was here that Blake Resnick, Founder and CEO of BRINC Drones — conceived and began building an American-made company committed to technology in the service of public safety.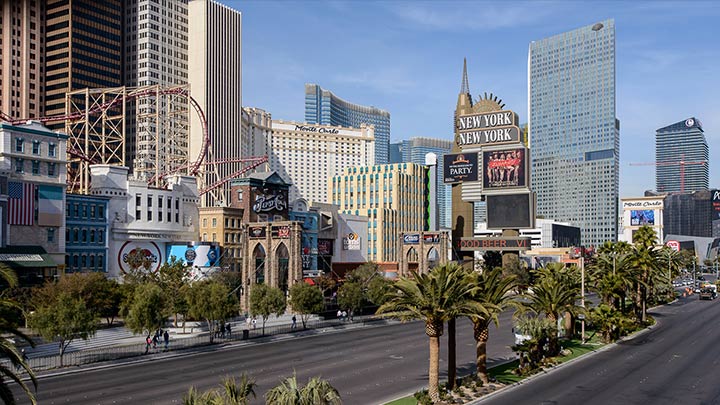 Since starting , Blake has worked closely with first responders like the Las Vegas Metropolitan Police Department to create scalable life-saving technology for public safety professionals. The LEMUR is the first of BRINC Drone's impressive line-up of life-saving tools. A groundbreaking leap forward for American-made tactical drones, the UAV is equipped with specialized instruments, including a glass breaker to assist with breaching, 2-way communication — expanding the team's reach, and robust sensors to aid intelligence gathering.


Drones for Public Safety
Continuing their success BRINC, a leading manufacturer of high-quality tactical robots, has crafted and launched the brand new LEMUR 2. Built as a first-line defense to aid law enforcement agencies with high-risk situations, the BRINC LEMUR 2 is a durable American-made purpose-built intelligent tool designed for de-escalation. 

Like the original LEMUR, the LEMUR 2 comes with a rugged carbon fiber-reinforced nylon airframe. Able to open interior ajar doors, emergency responders can use the powerful tactical robot to gain entry in any situation — increasing your team's visibility when clearing structures. Should the LEMUR 2 end up on it's back, the robust drone can right itself with Turtle Mode, allowing you to flip over, redeploy, and continue the mission. 

BRINC Autonomy Engine
The Aircraft is not all that is new. Adding advanced intelligence to the suite of tools designed to keep people out of harm's way, the LEMUR 2 adds BRINC's proprietary Autonomy Engine utilizing the drones onboard LiDAR sensor. 

This powerful technology, combined with the versatile set of additional sensors, delivers 

— Real-time 3D maps of the drone's surroundings

— 360° obstacle avoidance slows the drone when nearing objects and empowers the pilot to navigate complex environments when needed

—Complete stability, in total darkness, even without GPS, and enables real-time video streaming via built-in 4G

— Each sensor, carefully engineered to empower law enforcement with the tools they need for peaceful resolutions, adds more utility to a drone packed with advanced technology

— Included and supporting the BRINC Autonomy Engine are: visual, night, FLIR thermal imaging, tracking camera, night vision illuminators, microphone, loudspeaker, 4K camera, and more.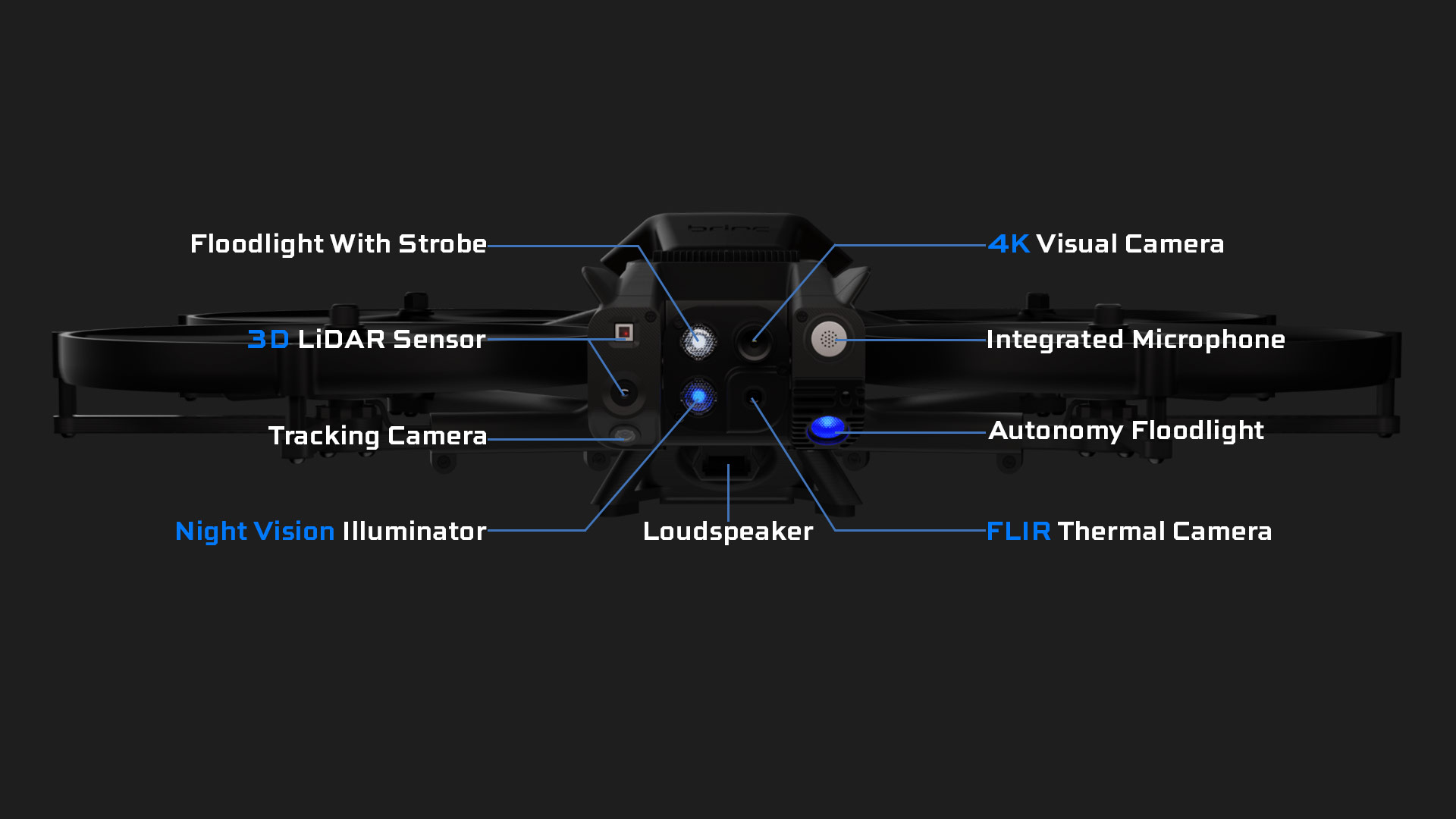 The most exciting feature may be the drone's ability to stream readily accessible 2D floor plans generated by the BRINC Autonomy Engine directly to on and off-site emergency personnel, increasing visibility when intelligence matters most. 
Often, one of the obstacles for law enforcement personnel trying to stream data from the interior of a structure is interrupted data transmission. BRINC has thoughtfully addressed the interference by developing BRINC Connect, which allows drones to act as signal repeaters and mesh with controllers, two-way radios, and additional drones to extend your team's reach. With several devices acting as receivers, special operations teams can deploy multiple drones into a structure connected to transfer data streamed seamlessly back to the operators and command.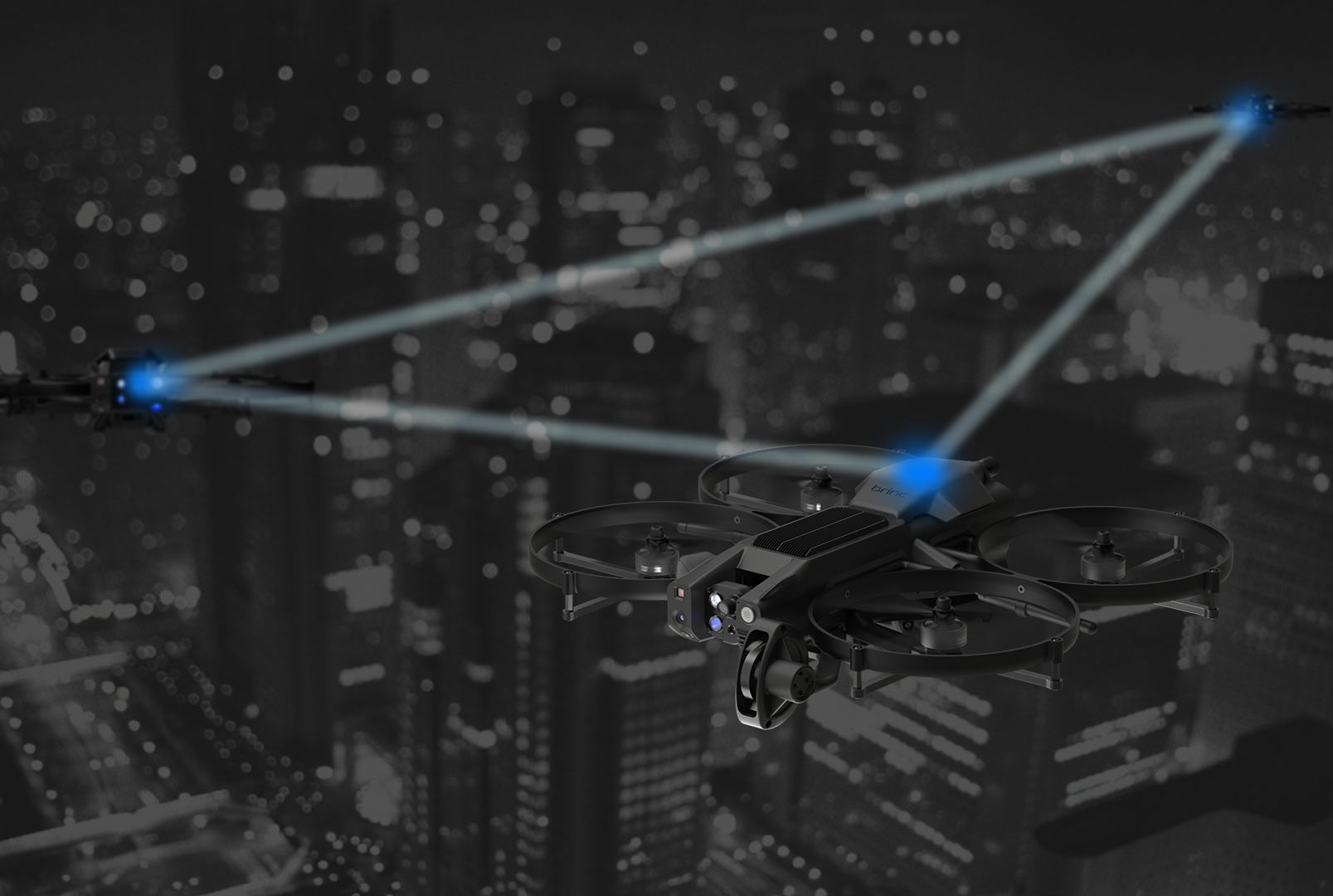 LEMUR 2 Remote Control
BRINC also developed a brand new Lemur 2 Remote Controller, custom built for the LEMUR 2 that enables touchscreen control of the onboard 4K video camera, FLIR thermal camera, and visible and IR illuminators while providing a smooth persistent display of the tactical drones 720p live feed. The ultrabright 2,500-nit display is designed for outdoor use in the harshest conditions and provides crystal-clear images, even in direct sunlight. An included HDMI out enables live video streaming and coordinated communication throughout the mission.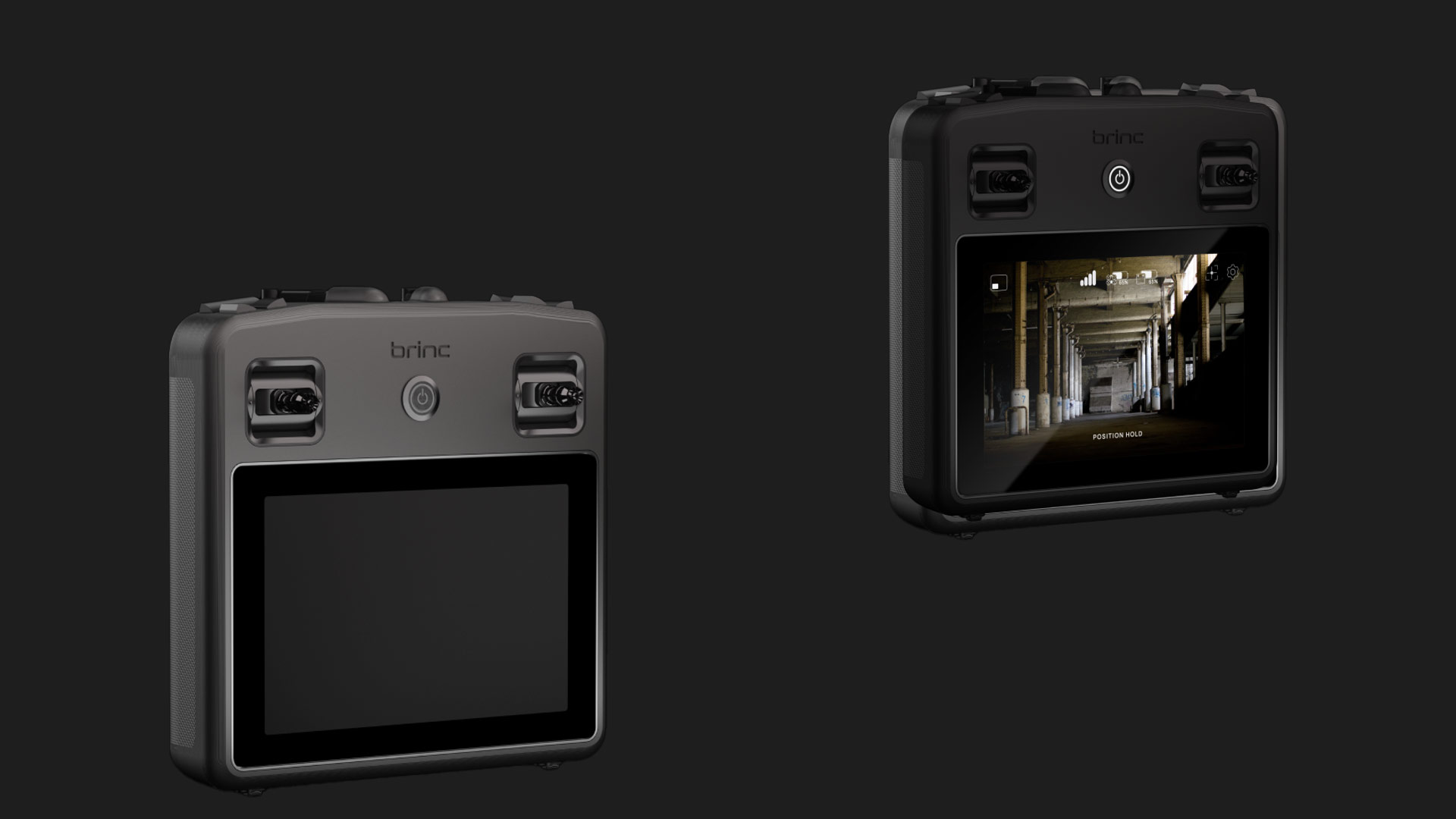 Public Safety Drone Experts
We're UVT, and this is what we do. Unmanned Vehicle Technologies was born out of a passion for public safety. In fact, we are still owned and operated by current and former law enforcement, dispatch, and firefighters. We use that experience to provide tangible, honest, down-to-earth recommendations for hardware, software, training, and support for agencies of all sizes trying to implement drones into their emergency response plan. 

We're there when you need us and are committed to providing solutions, not just drones.