A new chief is installed in your department, meaning one thing is for sure: changes are on the horizon and coming quickly. She comes from an agency with a thriving drone program and understands that capitalizing on the life-saving capabilities of drone and robotics technology makes a department safer and more effective, efficient, and responsive.
With all of this in mind, the chief is looking to launch a drone program in your department. Confidently making strides forward to ensure follow-through and deployment, she has asked you to lead the new "drone team". Already short on manpower, your department is feeling the weight of this added responsibility and you feel lost, not knowing how or where to start.
We consistently hear stories like these and others. We have former and active-duty public safety workers on our payroll today who understand the demands, restrictions and constraints of starting a drone program at a department — even if you're only purchasing your first drone.
Tasked with this new responsibility, you search the internet for the "best drones for public safety." After looking for a short time, the vast landscape of the "drone world" becomes quickly overwhelming. Technical details and polished marketing videos obscure and confuse the decision-making process. 
Not only that, but your agency's technology has slowly become antiquated over the years, reflected by the apprehension and lack of confidence most of your team shares when exploring this new tech.
Great news for you, UVT has your back and is here to take care of that burden and deal with it so you don't have to.
Our team is ingrained in the public safety sector but also immersed in drone and robotics technology. We specialize in boots-on-the-ground applications, but the reason we exist is best-in-class, 24/7 customer service. We're here for you, and we're there with you, day or night.

Watch one of our customer testimonials here!

We have thousands of hours of experience in night operations, fire attack, catastrophe events, crowd overwatch, containment, search and rescue, hostage negotiation, accident reconstruction, aerial thermal monitoring, inspections, forensic and orthomosaic mapping, and more.
We use this experience to educate and train departments en masse on the proper implementation, deployment, management, and servicing of drone and robotics equipment. And that's just the beginning. UVT provides step-by-step solutions for every facet of implementing robotics fleets. 
UVT is there for it all, from hardware sales and training, education on FAA drone rules and the national airspace operational legalities, to securing your pilots FAA Part 107A licenses, requesting COAs, and informing best-practices and Standard Operating Procedures (SOPs), including UVT ProLine Fleet management. We allow you and your team to focus on the mission while we handle your maintenance, asset tracking, and live-video transmission.
We can't cover all of that at once. However, we would like to walk you through UVT's recommendations for how to purchase the best drones when just starting your fleet. UVT specializes in drone and robotics technology, but for the purposes of this blog, we will be focusing on aerial drones. We will cover UVT's public safety considerations on the scope of the market, regulations and compliance, and funding.


Scope of the Market: The DJI Ban and American-Made Drones
No one drone can do everything — but a drone fleet can do anything. We firmly believe that your mission's needs determine the drone you use. 
Thankfully, the market is full of manufacturers — foreign and domestic — specializing in public safety solutions. This has created healthy competition in the UAV industry with American made drone companies like ASCENT AEROSYSTEMS, Freefly Systems, Inspired Flight, Parrot Drones, Skydio, Teal Drones, and others innovating their way to more cost-effective solutions. This has allowed them to keep pace with foreign entities like Autel Robotics and DJI, the latter having a corner on a large piece of the government drones market — and for good reason.
When looking at the entire global market and comparing similar platforms across manufacturers, DJI's drone products have been consistently 2x - 3x less expensive than their American made drone counterparts due to cheaper manufacturing costs, and most often come with a sizable suite of features.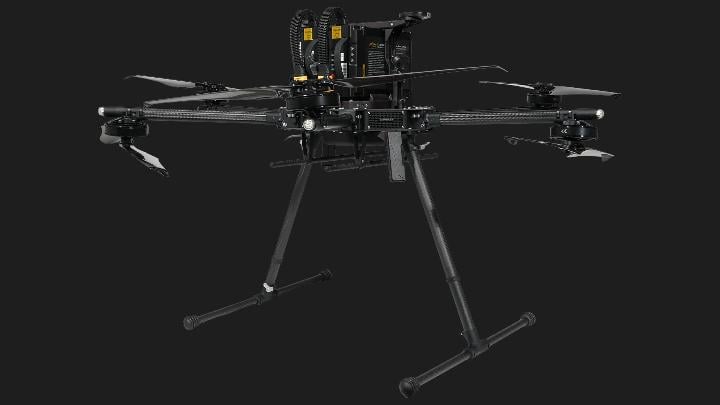 Inspired Flight IF1200A pictured.
That's not saying drones made in the USA aren't quality, mission-ready capable platforms. They each have their place in the market.
For example, Skydio's incredible autonomy, integrated into their platforms — paired with their docked solutions are set to change the way professionals work. The Inspired Flights IF1200A is an incredible heavy lift drone originally designed for rugged Department of Defense (DOD) customers that employs an "open-system architecture," enabling easy third-party integration. The Ascent Spirit is a compact and completely modular UAV able to operate in any weather: rain, snow, and sleet with winds up to 40mph.
Each of these drones, given mission compatibility, could very well be your best drone choice; however, we know the American made drone companies don't complete the whole of the UAV market in 2022. With this in mind, we use our experience as first responders to help your department acquire the right equipment, the first time.
We're here to give you real, tangible, actionable data to take back to your purchasing officer and help your organization make an informed drone purchase. Again, we're public safety servants like you. We educate and tell it like it is. This means we're not going to cave to the current political climate, but instead give you an honest, well-rounded scope of what drones would best fit your mission regardless of the country of origin and manufacturer.
According to this CNN article, a study discovered that upwards of 80% of drones used in 2019 throughout the US and Canada came from DJI.
This success hasn't come easy.  For years, DJI (Da-Jiang Innovations) has been setting the standard, providing quality, cost-effective drone and camera solutions for consumers and businesses alike.
However, the political landscape has shifted under this young and emerging industry. Political scrutiny concerning data security concerns eventually led to a DJI drone ban by the military in 2017, followed by a statement from the Department of Defense DOD on a federal purchasing restriction effective in 2019 for all Chinese drone manufacturers, including DJI.
In a broad sweeping reaction to "potential threats," lawmakers made decisions for thousands of federal and private entities across the nation, grounding federal government drones that were otherwise "mission ready" and significantly driving up costs for domestic buyers through tariffs on foreign businesses.
Motivated by the two countries' technological competition, lawmakers immediately pivoted to initially endorse five American drone companies in a government-approved Blue sUAS list, and later added six more to an updated Blue sUAS 2.0, for a total of 11, including:
Ascent AeroSystems

BlueHalo LLC

Easy Aerial Inc.

FlightWave Aerospace Systems Corporation

Freefly Systems East

Harris Aerial

Inspired Flight Technologies Inc.

SenseFly Inc.

Skydio, Inc.

Vision Aerial

Wingtra AG

Real use case. Watch an event security mission with drones here!
With transparency in mind, DJI implemented "local data mode" (essentially an "airplane mode" for drones) that is easily controlled from the DJI Pilot App. Local data mode disconnects the drone from all external communication and radios — ensuring your data stays safe, secure and local.
Furthermore, DJI provided "off-line updates" that enabled users to install the latest software for their drone without the need to connect to the internet, quelling fears of data theft.
Even with these changes and DJI's industry-leading data security features, the company remains exempt from United States federal purchasing approval.
The political reality of these policies is most clearly seen when exploring other foreign-made technology already deeply ingrained into our daily lives. 
For example, Apple hosts customers' data on servers located in China, and three of the four major manufacturers of semiconductors used to make vehicle computers are foreign entities, with one residing in China. A Forbes article from 2019 states that almost all PCs, notebooks, printers and even smartphones are manufactured in China.
We need strong American-made, domestic solutions to drive competition and fuel innovation. However, a country-of-origin conversation centered on drone manufacturing is missing the point. Any domestic drone can be compromised and any foreign drone can be secure. The imposed sanctions, restrictions and tariffs only drive costs for American agencies already struggling with budget cuts, and ultimately won't keep entities or organizations safe.
On the other hand, data security has never been more important and diligence is needed now more than ever before. Employing education, training, and SOPs, as well as deploying a few simple best practices, can and will help keep our nation's, communities' and officers' data safe. 
As drone managers who are still actively operating our own UAV fleets, we're here to give you a well-rounded scope of what drones would best fit your mission regardless of the country of origin. We understand that administrators play a significant role in your drone fleet's ultimate purchasing decisions and look forward to arming you with the information you need for continued dialogue and education.
While each fleet is different, we at UVT follow the motto: one is none and two is one. Because drones act as force multipliers, a single, expensive aircraft may not be the right fit. Instead, we encourage you to invest in multiple drones that serve different and complementary functions. For example:
The DJI M30 Series is a great choice for its portability, easy-to-fly controls, and powerful quick deploy platform.

The DJI Mavic 3 Enterprise Series or the Autel EVO II V3 Pro 640T  for their radiometric thermal sensors and detailed imaging, useful for any call that requires quick response and versatility through uncertain conditions.

The DJI Matrice 300 RTK QuickTac Bundle for all-around use, thanks to its large operational range, long flight time, and expansive payload catalog unmatched by most.

Fixed-wing solutions for those seeking unparalleled flight time, battery life and operational range.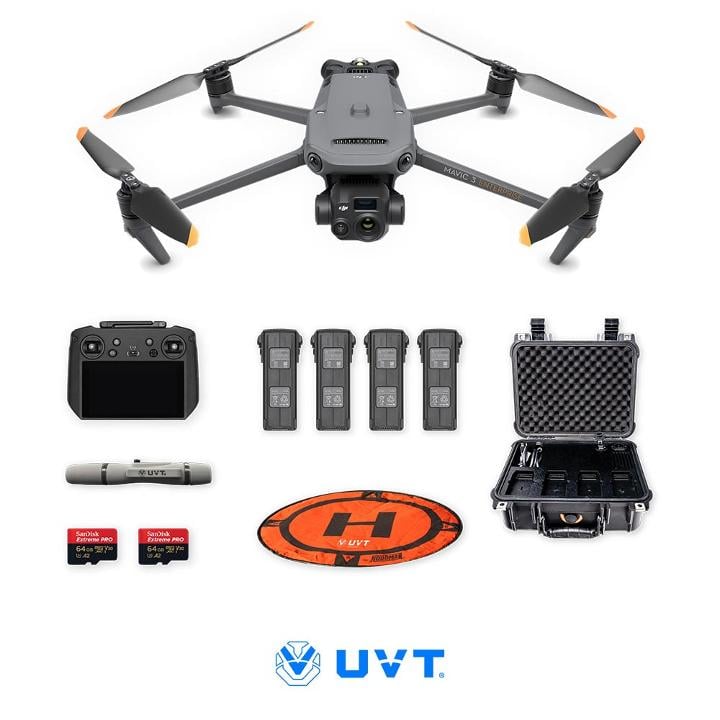 We also recommend that you set aside a portion of your budget to invest in everything that drives the efficiency of your fleet, including remote monitors, software, auxiliary equipment, personnel training, and permits for regulations and compliance.


Regulations and Compliance: FAA Drone Rules



So you talked to UVT and figured out which drone(s) can and will compliment your mission — if you haven't yet, please do so HERE.  If you're a government employee, it shouldn't come as a surprise that the next step when purchasing your first public safety drone is regulations and compliance, and for good reason.
Knowing where, how, and what to fly is crucial for you and your drone program's ultimate success.
Because commercial drone pilots are able to operate in and influence national airspace, they bear a high amount of liability and must demonstrate an awareness of the accountability, safety, and responsibility needed to carry out your newly-formed drone team's sUAS operations.
Similar to how there are laws and limits for motor vehicles, airborne drones are also regulated. Abiding by the operational limits instituted by the FAA will help your department stay compliant and keep your drone fleet in a state of readiness.
Currently, there are two ways for governmental entities to be approved to fly aircraft in the national airspace. In August 2016, the FAA instituted 14 CFR Part 107. This opened the door for many commercial and public safety UAV operators to command missions with federal authority, paving the way for US drone programs nationwide. Under Part 107, a pilot must take and pass the Remote Pilot in Command (PIC) test at an FAA-certified testing center.
Once passed, the certified PIC can fly with certain restrictions. If their intended operations do not fall within the restrictions, they can petition the FAA for a thorough waiver process to show how they will safely conduct their operation. A Remote PIC airman's certificate must be renewed every two years.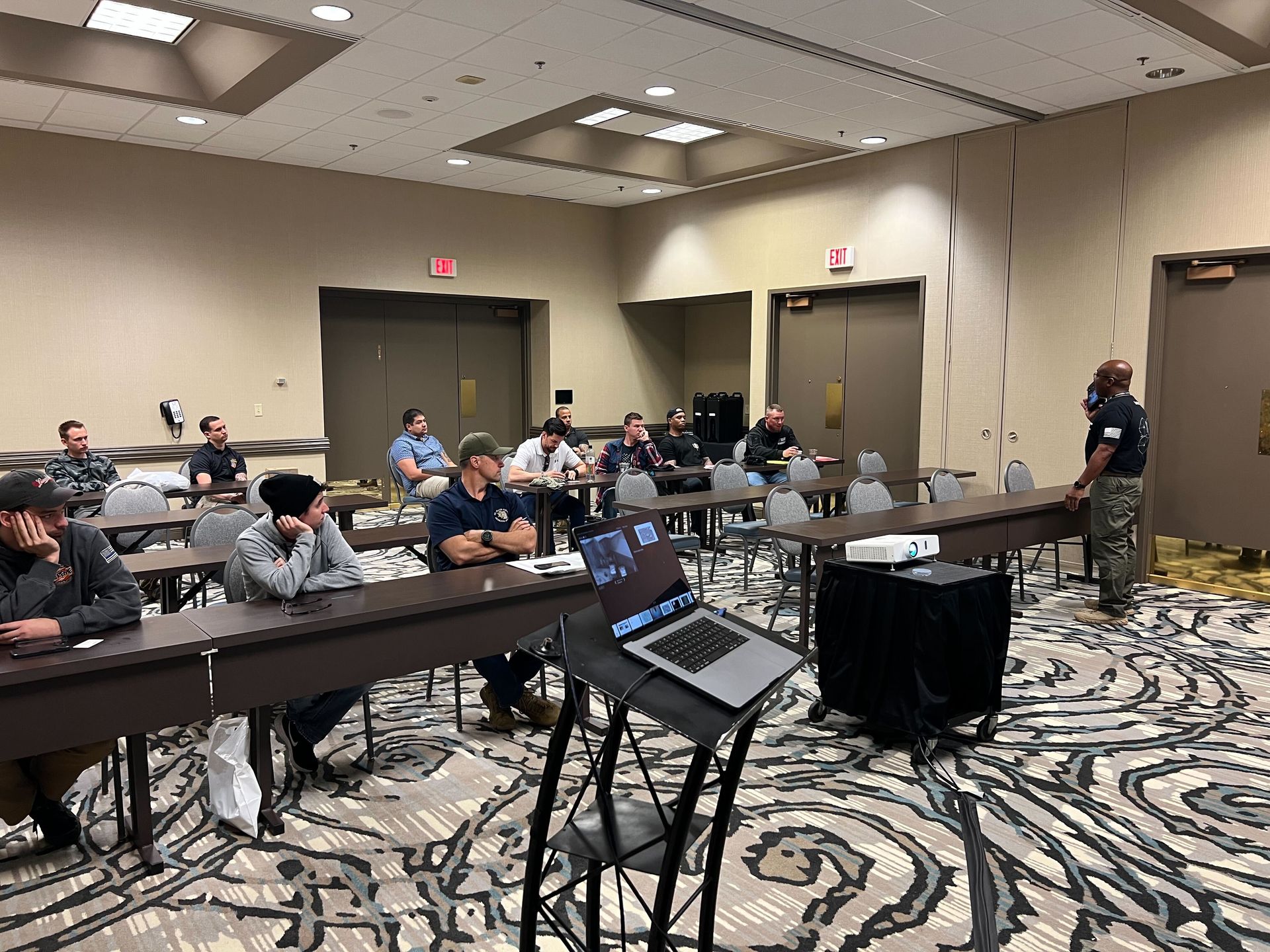 Separately, the FAA allows public entities to go through the Part 91 Certificate of Authorization (COA) process. There are two different types of Part 91 COAs: a blanket COA and a jurisdictional COA. Due to operational limitations, most departments will ultimately need a jurisdictional COA.
The blanket COA allows flight operations nationwide but is rarely awarded due to its extensive operational footprint. The jurisdictional COA, on the other hand, allows local operations, making it much more applicable and available to public safety departments. When applying for the jurisdictional COA, a department must show the FAA how they will safely conduct operations in the national airspace by laying out the conditions the department will operate under. The COA must be renewed every two years; however, the renewal process is streamlined and inexpensive.
Don't know where to start? Contact us. We're looking forward to it!


How to Acquire Funding For Your Drone Program
Finding or providing funding can be the largest headache for agencies looking to modernize their departments' emergency response plans (ERPs) with drone technology. We have used several methods to procure drones for our own fleets and have helped thousands of agencies secure the best drones for their mission.
From our experience, US drone teams can acquire funds from a variety of sources.  Grants, private donations, seizure funds, non-profits, and other departments within the same organization are all great options. 
Does your department work closely with private entities or large companies willing to donate special funds to help kick-start new drone programs? That's a great place to start, as they may be willing to contribute to the security of their business and community.
As new drone programs develop, we usually recommend starting small. Budgets are tight, and administrators who approve the purchase will quickly want to see tangible ROI. 
 A small, relatively inexpensive drone like the DJI Mavic 3 Enterprise Series or an Autel EVO II V3 640T  allows an agency to prove its value and quickly establish use cases. These realized "wins" establish a foundation of interdepartmental trust and build the case for a larger drone program that includes additional training and pilots.
Another method unique to UVT is our equipment leasing program. Our goal is to provide another avenue to navigate the public procurement processes. Leasing allows you to spread out the cost of a drone over two budget cycles and establish the program as a line item in the budget. This helps set expectations, outline the steps forward, and alleviate the pain of using outdated and incongruent fleets.
We're UVT, and for nearly the last decade, this is what we do. We have helped over 2,400 agencies nationwide establish, implement, and maintain mission-critical drone fleets. That starts by instilling in your agency an intimate understanding of the US drone market, its regulations, and data security best practices, so you can pick the solutions you need, when you need them.
Contact us. We'd love to work with your organization to put together a fleet that is right for you.