Skydio's products don't fit neatly into the "traditional drones" category. Designed to be operated by an ecosystem of integrated applications that interact with their environment and fly themselves, the platforms house an intelligent suite of software commanding the drone with autonomous precision.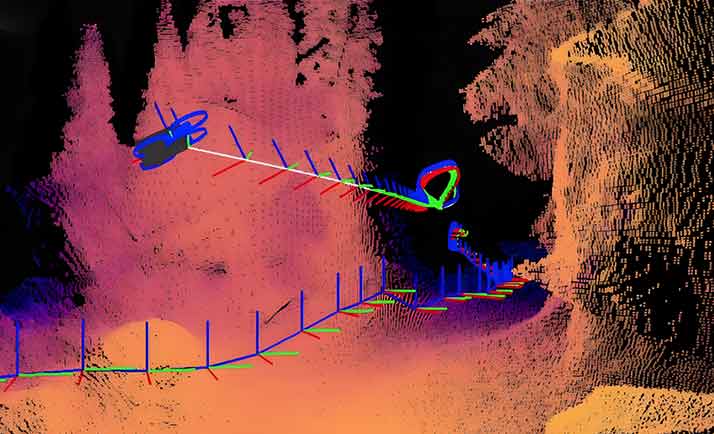 Instead of simple obstacle avoidance, their drones use six visual, 4K cameras to digitally re-create a 3D map of the world. Deep learning algorithms help guide the aircraft, teaching it how to interact with and understand its environment, while onboard artificial intelligence enables predictive decisions, keeping the drone on task.

Even "flying" the drone is a departure from traditional methodologies. Once equipped and programmed, the small unmanned aircraft system (sUAS) will autonomously and even remotely fly the pre-planned mission, gathering all requested data faster and at much closer proximity for higher detail than competitors.

The drone does the flying itself, with an engine of intelligence inside. Remembering routes and obstacles for future flights means more detailed mapping and inspections with Skydio 3D Scan. Skydio's software-driven hardware approach means you can focus on the mission instead of the technicalities. Too often success or failure of a project is determined by the operator's ability and availability. Skydio is removing these barriers with push-of-the-button autonomy, enabling the drone to fly closer and faster — capturing more detailed data in less time. 
America's Leading Drone Manufacturer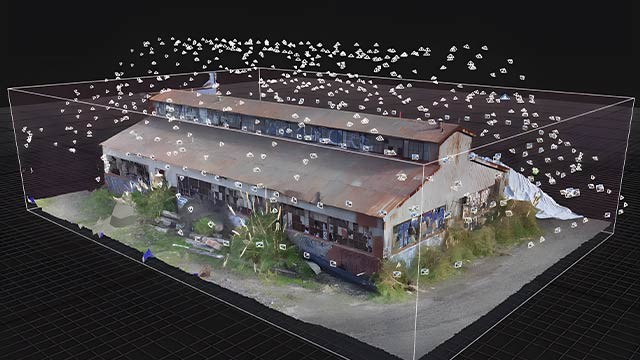 Founded in 2014 by MIT grad students, the company has focused on software-driven hardware to fuel its mission and "make the world more productive, creative, and safe with autonomous flight."

Fast forward to 2019 when Skydio announced the beginnings of the Skydio 2 Dock. An intelligent, environmentally secured, all-in-one charging base station, protecting the Skydio 2+ from the elements and enabling the aircraft to remain in a constant state of readiness, primed for autonomous enterprise operations. 

By late 2022, following years of research and development, Skydio made their mission a reality and launched a new product line, including the Skydio Dock and Dock Lite, powered by Skydio's new Remote Ops Software.
Remote Inspection Across Different Industries 
The release of the Skydio Dock, Dock Lite, and Remote Ops is the culmination of years of planning and research. Both docks, compatible with the Skydio 2+ and Skydio X2 series, offer a safe, fast, smart and affordable solution for remote autonomous operations.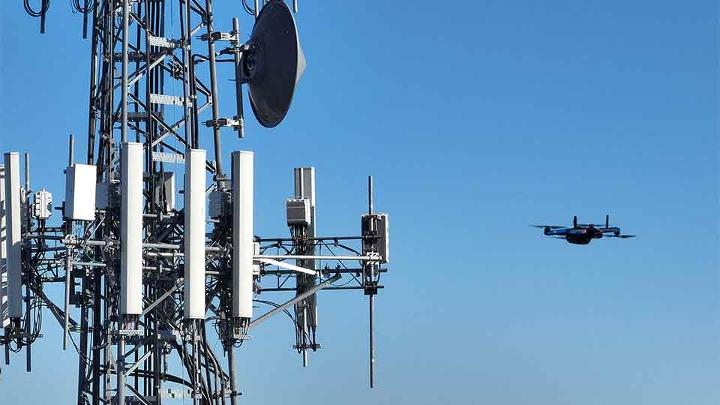 Showcasing the Docks utility, Skydio has worked closely with the North Carolina Department of Transportation (NCDOT) and California Department of Transportation (Caltrans) to use the Skydio Dock for monitoring the progress of highway construction and development. These push-of-the-button critical infrastructure inspections happen remotely (hundreds or even thousands of miles away), which allows project engineers and planners to gather more accurate and consistent data —saving time and tax-payer resources.

The road here hasn't always been easy but Skydio has had success navigating unique challenges like the FAA's regulatory climate and obtaining partial Beyond Visual Line of Sight (BVLOS) approval for many of their beta deployment sites, to make their mission a reality. The company is also proactively targeting some of the toughest settings for expansion; it's offering technology-driven solutions for indoor operations, GPS-denied environments, and electromagnetically charged areas. 

Given the aircraft's unique ability to fly in energized and electromagnetic environments, energy companies are using Skydio drones to reduce customer interruptions. From inspecting aging or damaged components to monitoring vegetation encroachment, while also providing oversight and visibility into remote, hard-to-reach assets, has proven invaluable.
Exploring the Benefits of our Small Drone Technology 
Flying Experience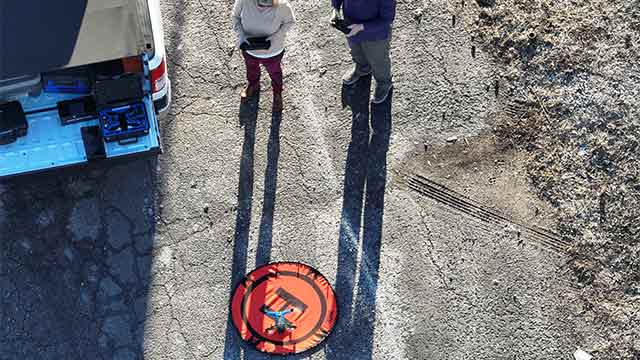 Because of the intuitive artificial intelligence controlling Skydio Drones, the experience and training needed to operate the drone are far less applicable than with traditional "manual" drones, which can introduce a higher probability of accidents. 

Skydio has several dock-compatible enterprise drones primed for autonomy and ready to safely integrate into your workflow. From the Skydio 2+ for Enterprise to the dual sensor Skydio X2E enabling color and thermal imaging, Skydio's solutions for remote inspections in obstacle-prone environments make them a perfect fit for autonomous data collection. 

With autonomy in control, Skydio's incredible obstacle avoidance takes center stage, allowing the drones to get much closer to the target, for high-detail data capture, without the use of additional expensive payloads.
Services
Available with two subscription-based software packages, each unlocking a digital suite of available features for your Skydio drone.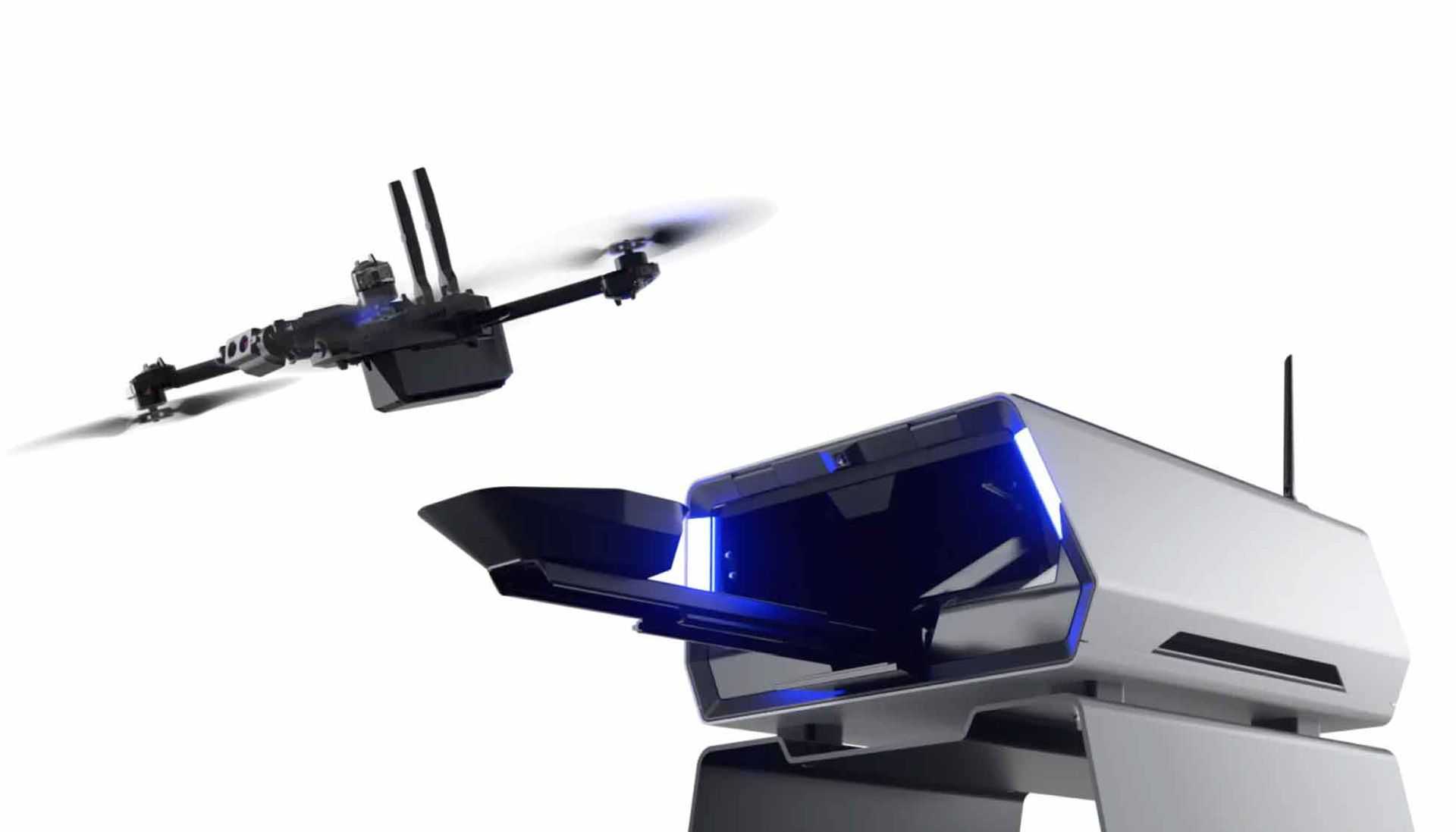 Skydio Autonomy Enterprise Foundation
360 Superzoom
Enables 360° live view of the crafts surroundings and the ability to zoom in.
Point of Interest Orbit
Fly the drone in an orbit around a user-specified point in space.
Track In Place
Effortlessly follow objects of interest from a fixed position in the sky using the drone's high-definition imaging sensors.

Offline Maps
Download and save maps for missions in LTE-denied environments.
Skydio 3D Scan

Unlock the adaptive digital scanning software for detailed inspection-grade scan reports of complex structures, infrastructure, and crash scenes. 
Data Capture
Up to 75% faster data capture.

Detailed Inspection Reports
Provide more detailed models to asset managers and maintenance teams.
Create Digital Twins
Produce 3D models of structures and assets with current reconstruction software.

Subscription-based services make sense for enterprise organizations all-to-familiar with the benefits of outsourcing the expertise and overhead of tools, training, and the recurring costs associated with specialized equipment.

Accurately forecasting budget needs amidst unpredictable, and fluctuating market cycles helps set expectations and builds a foundation of trust with controllers and financial administration. 

It's the same reason UVT has been offering leasing as a purchase option for enterprise organizations since 2017. The built-in capability to easily update or off-load outdated, incompatible, or damaged hardware at the contract's end, assists in simplifying managed resources.
Ready to Fly? Let us help.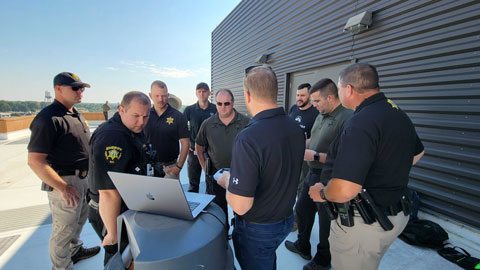 We're UVT, and for nearly the last decade, this is what we do. 

Our team has spent thousands of hours deploying, flying, testing, and analyzing the drones and robotics we provide. 

Why?

Because we use them ourselves and understand that this technology can be critical to your organization's success. Our support is built on our loyalty to you, your safety, and our dedication to ensuring you're operational, day or night. 

Backed by our industry-leading mission-critical technical and operational fleet support services, we have assisted more than 2,400 enterprise organizations with the most advanced unmanned aircraft and robotics technology. 

We're looking forward to locking arms with you and your organization to help design, scale, maintain, and support a drone fleet that meets all of your mission's goals and objectives.

Contact us. We would love to work with your organization to put together a fleet that is right for you.