DJI DOCK
Unlock the power of remote operations

Mission Ready
24x7
The DJI Dock is a rugged all weather solution that remains mission ready, rain or shine. The Dock's robust design enables you to deploy remotely with confidence, any time of day.

We're with you, every step of the way.
From planning and consultation to deployment and integration, UVT's experienced DJI Dock Specialists are always available and ready to assist.
Ruggedized Construction
The durable IP55 shell comes with surge protection, a backup battery, and more.

Night Vision FPV Camera
Internal active temperature control keeps your dock and M30 drone deployment ready.

Fast Charging
An internally cooled fast charger means your drone can charge from 10%-90% in just 25 minutes.

Modular Maintenance
Designed to simplify maintenance, the core components are modular making them easily accessible and serviceable.

Integrated Design
The DJI Dock comes equipped with a security camera, weather station, RTK module, and more.

Automate Workflow
Included software enables your team to plan operations, create unique routes, and manage captured data.

UVT DJI Dock Demonstration
Schedule an industry specific, half-hour, live, virtual demonstration of the DJI Dock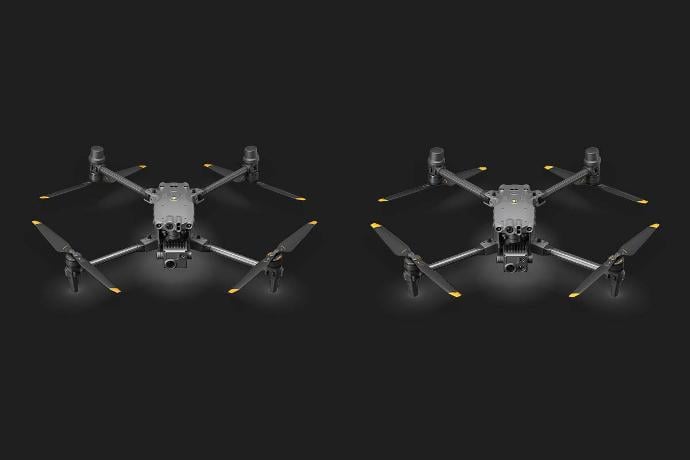 Dual Solution Options

The DJI Matrice 30 Dock series has set the standard for powerful, portable quick-deploy systems and comes with two powerful sensor packages with enhanced low-light capabilities. The M30T distinguishes itself with the addition of a 640x512 thermal resolution sensor, capable of capturing stills and video with thermal imagery.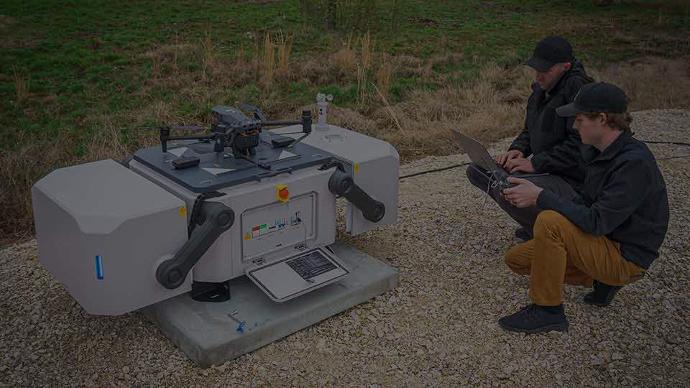 Easy Installation

UVT's solution specialists Setup only requires a power source, internet access, a grounding point and quick configuration with the DJI RC Plus remote controller.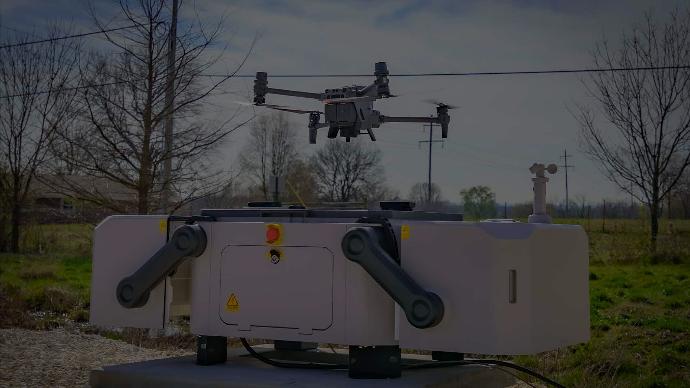 DJI FlightHub2

With a suite of features from, seeing what your drone sees with live streaming from your drones camera, to mission planning for repeated inspections and media storage and management, the connected DJI FlighHub2 helps integrate the DJI Dock to your organizations missions

We're here when you need us
Our Solutions Specialists are standing by to provide you with a price quote, schedule an on-site demo, or just answer questions
We use our experience as program managers and First Responders to help agencies like yours hone in on the perfect solution for your mission.
Industry Expertise. We take an experience-driven approach when it comes to guiding our customers toward the right solutions.
Low Pressure. Our entire sales process is low pressure from start to finish and tailored toward government purchasing to make sure you get the equipment you need, when you need it.
Diverse Product Catalog. We've spent almost an entire decade cultivating a diverse product catalog with solutions that solve real world problems.
Unwavering Dedication. When we say nobody can support you the way UVT does, we mean it.