DJI Matrice 200 Series V2
The next generation of leading edge industrial UAS.
IP43 construction resists water and snow, while also protecting against dust & dirt.
With OcuSync 2.0, you're able to reliably operate out to nearly 5 miles.
Built-in collision avoidance beacons ensure visibility at 3 statute miles and beyond.
Built to Endure. Engineered to Adapt.
The ultimate platform for aerial productivity combines a rugged design and simple configurability to work as a solution for a variety of industrial applications. Improvements to the M200 Series V2 enhance intelligent control systems, flight performance, and add flight safety and data security features.
From a single payload for dedicated operations to a top-mount payload with RTK for detailed inspections, there's a model for every mission and objective.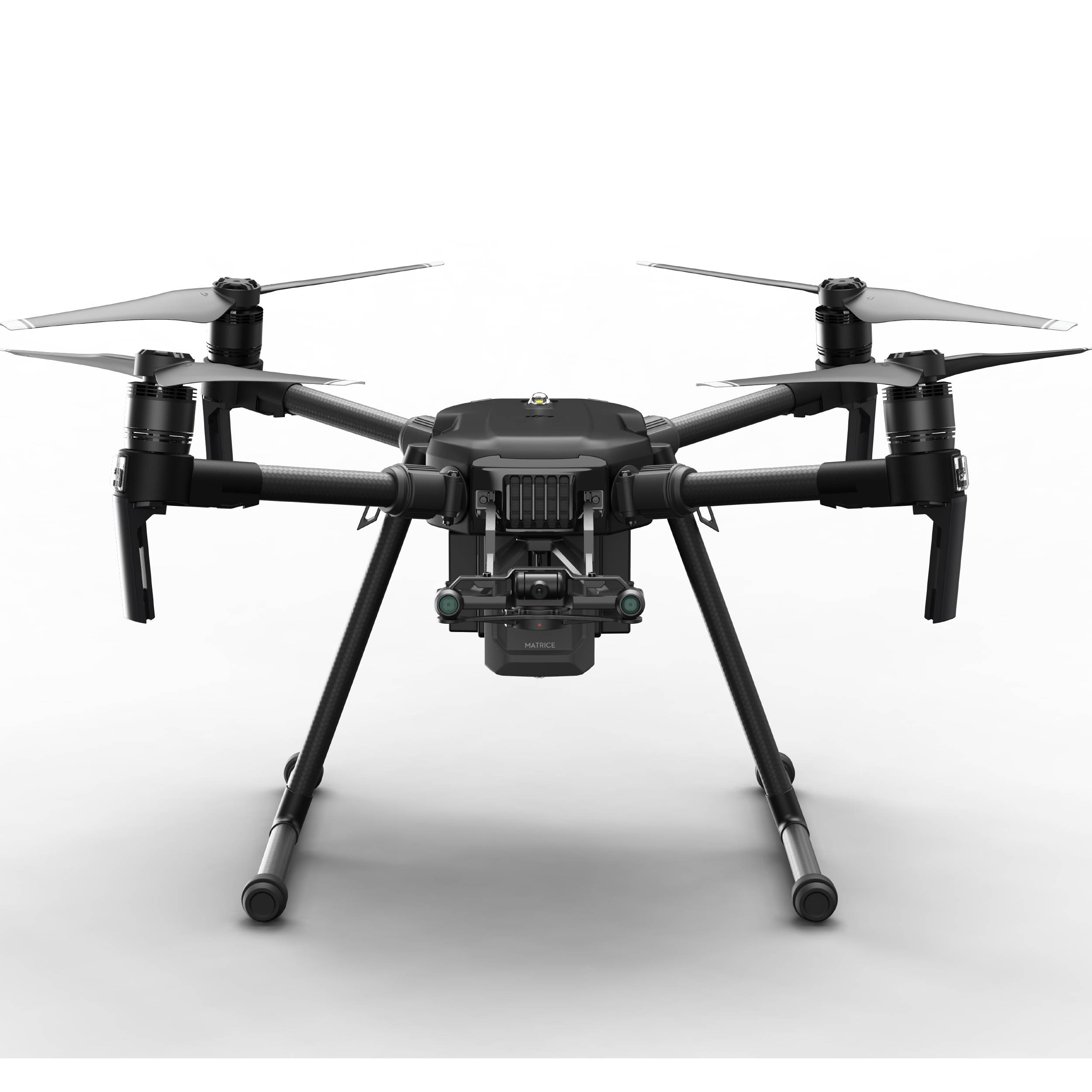 The foundation of the entire series, the M200 V2 boasts a single downward payload configuration along with a built-in FPV camera, anti-collision beacons, Discreet Mode, TimeSync and more.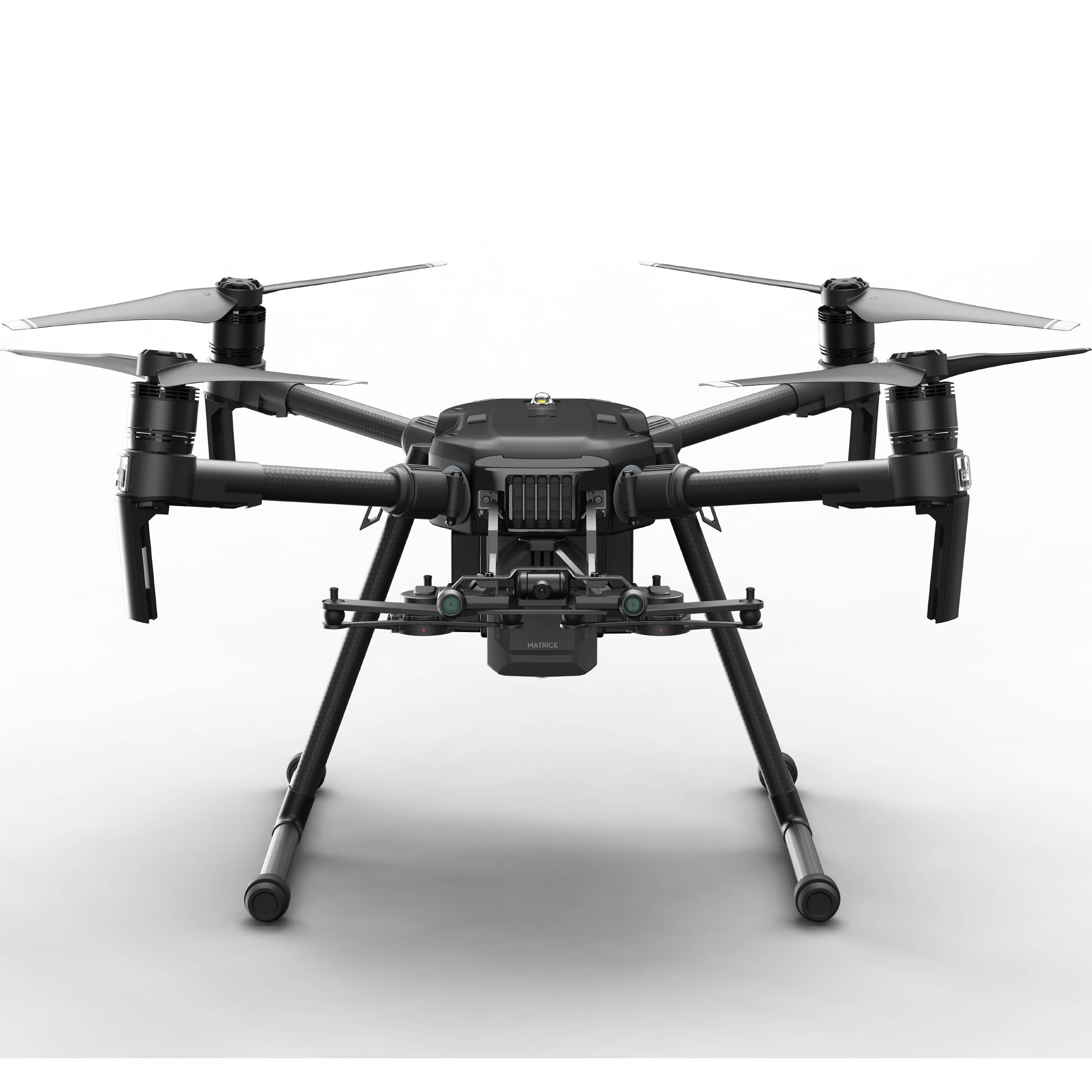 The M210 V2 builds onto the M200 V2 by allowing for dual downward-facing payloads or a single upward-facing payload in addition to expansion ports with onboard SDK compatibility and an XT30 power output.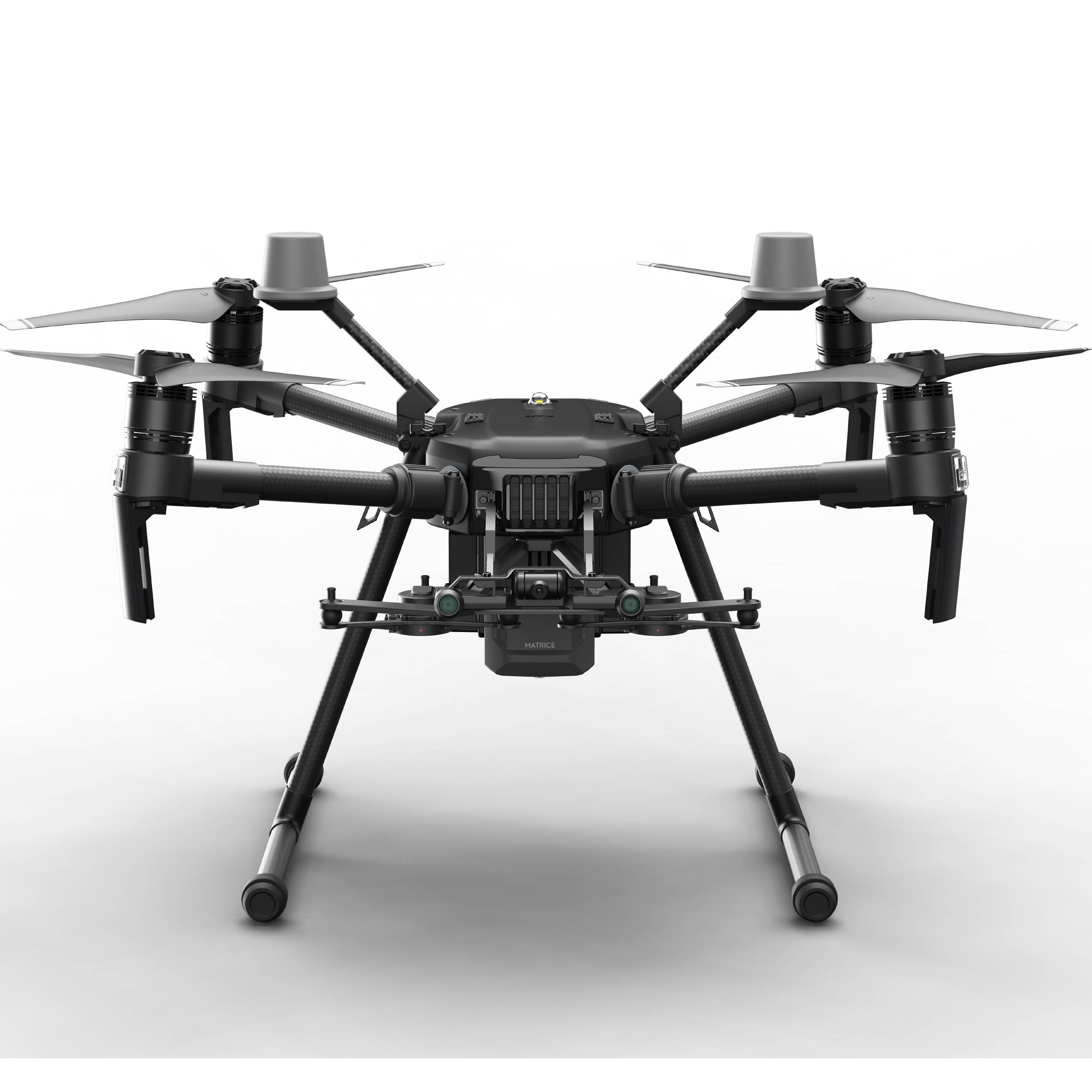 The M210 RTK V2 takes everything the M210 V2 can do and adds the precision of DJI's latest high-performance RTK modules as well as compatibility with the D-RTK 2 Mobile Station for incredible accuracy.
The Matrice 200 Series V2 has been subjected to 50+ rigorous tests to ensure its reliability matches its capability. With an IP43 rated construction and built-in collision avoidance strobes, the Matrice 200 Series V2 can operate in less-than-ideal conditions, meaning you're able to continue your mission where others couldn't.
Ranging from high-resolution visual imagery for mapping/inspections to the leading edge of thermal imaging and multispectral sensors for agriculture, there's a payload for everything.
Commercial Leases Available
The commercial and industrial drone industry is expanding rapidly. To assist organizations in getting the right equipment when they need it, UVT's commercial leasing program was built completely in-house to grow your department quickly and efficiently. Lease your aircraft today on terms ranging from 3-36 months. Rather than worrying about large capital expenditures, easily manage automatic fleet payments while you focus on what really matters. Government agencies, utility cooperatives, and most corporations are pre-approved!

Due to the specialized nature of the Matrice 200 Series V2, it is not available for purchase online. Contact one of our DJI Enterprise drone specialists today to get started!