Military-grade reliability and security.
A ruggedized, IP-53 rated, carbon fiber and reinforced polycarbonate folding airframe makes the R60 both robust and quick to deploy.
An intelligent flight control and propulsion system delivers reliable performance even in demanding conditions such as high winds, extreme temperatures and inclement weather.
SkyRangers are deployed with over 20 militaries and in use with public safety agencies and industrial operators in over 30 countries.
Intelligence, Surveillance & Reconnaissance
The FLIR SkyRanger R60 sets the standard for real-time, secure, aerial intelligence across a wide range of mission-critical applications from clandestine tactical missions, to search and rescue operations, commercial inspections of sensitive infrastructure and more.
Purpose-Built UAS for Public Safety, Military & Defense and More
The most robust hardware combined with state-of-the-art software.
The SkyRanger R60 provides the most secure and reliable aerial intelligence in small Unmanned Aircraft Systems (UAS).
When lives and property are on the line, the SkyRanger R60 is built for sustainable operations in any environment.
Critical infrastructure provides the backbone on which we all live and the SkyRanger R60 protects it with military-grade security.
Advanced Imaging Payloads
With available payloads for long-range, high-resolution zoom through the HDZoom 30 and high-fidelity daylight and thermal imagery through the dual sensor, EO/IR Mk-II.
The SkyRanger wasn't enough for FLIR so they built payloads to match.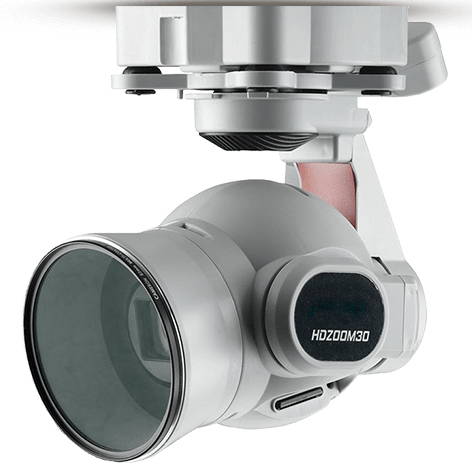 The HDZoom 30 is a fully-integrated, high-performance electro-optical camera payload designed for demanding applications that require clear and precise images. The HDZoom 30 offers 3-axis stabilization to capture detailed video and still photos, even under extreme environmental conditions. The HDZoom 30 captures 20 MP still images and high-resolution streaming video with up to 30x optical zoom and 60x enhanced digital zoom for eyes-on-target at distances up to 5 km (3.1 miles).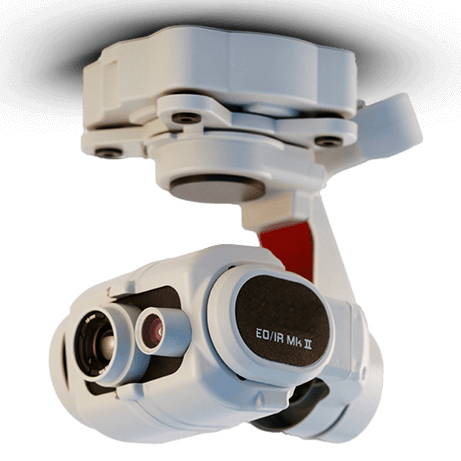 The EO/IR Mk-II is a multi-sensor imaging payload for the SkyRanger. Flexible for day and night-time operations, the EO/IR Mk-II imaging payload delivers enhanced thermal (IR) imagery in a range of color palettes – white-hot, black-hot, rainbow and ironbow. Simultaneous video streams through both the EO and IR sensors gives you a real-time view in daylight and thermal imagery from the ruggedized ground control station or remote screens.
Both the HDZoom 30 and EO/IR Mk-II are designed for more than just eyes on station in a tactical environment. From accident reconstruction to wildfire monitoring and reporting, the SkyRanger delivers accurate, reliable data thanks to payloads that embed geotags and STANAG 4609 compliant metadata to enable precise geolocation. This enables the use of industry-standard tools for post-processing into stitched images, map overlays, 3D models, and more.
UVT is proud to be chosen by FLIR (formerly Aeryon Labs) as the exclusive dealer for the SkyRanger in the United States. Contact us today to schedule your on-site demonstration and personalized quote for your program.
Commercial Leases Available
The commercial and industrial drone industry is expanding rapidly. To assist organizations in getting the right equipment when they need it, UVT's commercial leasing program was built completely in-house to grow your department quickly and efficiently. Lease your aircraft today on terms ranging from 3-36 months. Rather than worrying about large capital expenditures, easily manage automatic fleet payments while you focus on what really matters. Government agencies, utility cooperatives, and most corporations are pre-approved!