American-made sUAS platform focusing on effortless use, reliability, and extreme effectiveness.
American Innovation in sUAS
Built to satisfy the needs of American government and the public sector, in America.
Secure and encrypted communication links.
A propulsion system designed to be covert.
Secure data at your fingertips, from a distance.
Next generation FLIR Hadron Dual Camera EO/IR payload with dual-axis stabilization comes standard, offering surveillance grade visible imaging and high sensitivity thermal imaging.
FLIR's next-generation EO/IR payload is fully integrated with the Golden Eagle.
Thermal imaging through the FLIR Boson core provides industry-leading clarity and resolution.
Next to the Boson resides a 12 MP RGB camera yielding unprecedented situational awareness and data capture.
Size, weight, power and cooling. The FLIR Hadron is SWaP+C optimized for maximum performance and efficiency.
TAC optimizes every aspect of unmanned system operation, enabling front-line forces to stay safe and informed while enhancing situational awareness.
Secure, Compliant Handheld Ground Station
Powered by Teal's cutting-edge technology, TAC is a secure and compliant handheld ground station that enables mission-critical operations.
TAC's weather-resistant, durable, and seamless design helps operators consistently achieve mission success.
TAC is one of the only ground control stations in this category to be mass produced in America.
TAC is a fully custom designed and developed, state-of-the-art ground station that allows front-line operators to expertly navigate in austere conditions.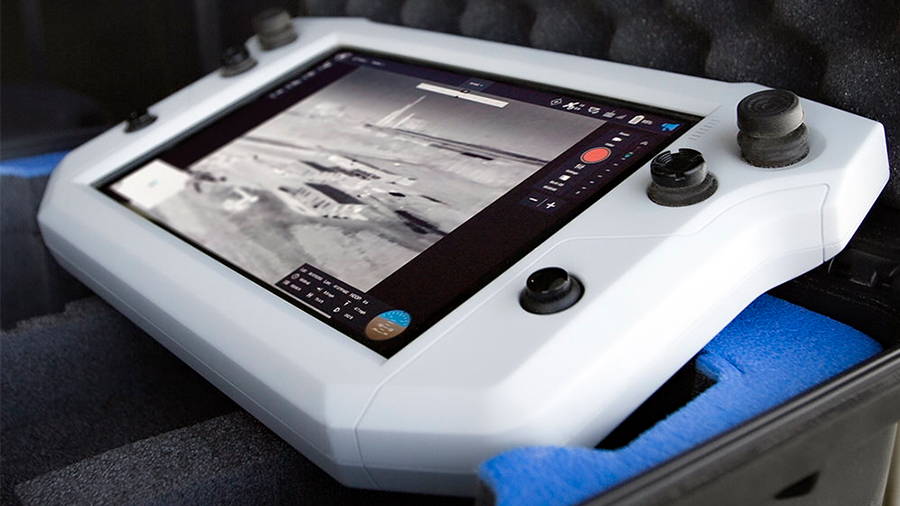 HIGH PERFORMANCE OPERATION
A truly adaptable and modern field handheld controller boasting a 3km+ range (with the Golden Eagle), low-latency command/control & video and up to 10+ hours of operation utilizing the same battery as the Golden Eagle for enhanced interoperability.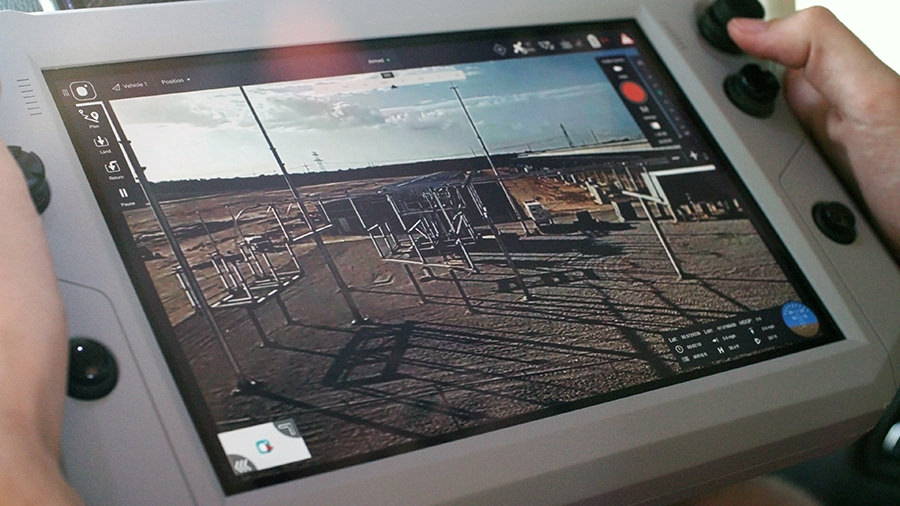 Providing you, the operator, with features before, during and after the flight. TAC runs native Android (ATAK compatible) and comes pre-loaded with Teal QGroundControl allowing for configurable pre-flight checks and full waypoint navigation and mission support.
As one of North America's largest industrial drone dealers, we specialize in finding the perfect solution for you and your agency. We understand that no mission is the same and because of that, we'd love the opportunity to speak with you to learn more about how you intend to use the Golden Eagle, so we can be sure it will not only meet, but exceed your needs.