The DJI Mavic 2 Enterprise Advanced Is Here!
Our friends at DJI have come through big time. We've taken delivery of our Mavic 2 Enterprise Advanced demo unit and we aren't wasting any time. If you haven't yet, head over to YouTube and check out our Live Unboxing/Bench Talk Video where we go over the M2EA in much more detail.
Same Aircraft, Same Accessories...Yes, The Same Batteries!
Thousands of Mavic 2 Enterprise aircraft are being used right now, as you read this, across the world. They're tried-and-true. The Mavic 2 Enterprise builds on the already successful and reliable Mavic 2 Pro and Mavic 2 Zoom by adding ADS-B through DJI's AirSense system, increased onboard storage (24GB), and they enable the operator to attach one of the available attachments to expand its capabilities. Additionally, they come with self-heating batteries to help retain flight time even in extremely cold environments.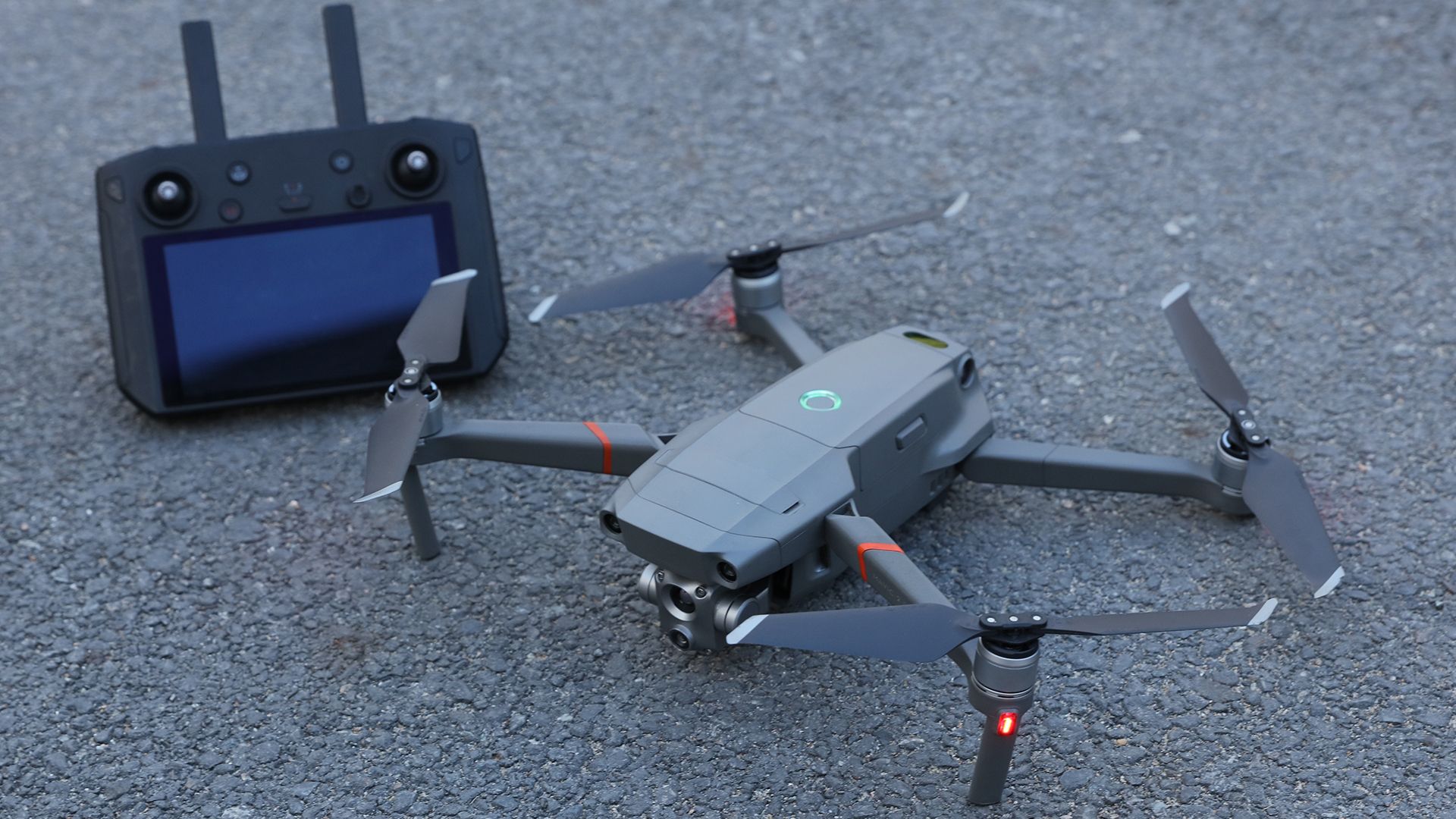 The Mavic 2 Enterprise Advanced provides enhanced imaging capabilities as well as a new RTK attachment (sold separately) without requiring you to purchase all new batteries, propellers, cables, adapters, etc. That said, based on the information we have right now, it will only be available in the usual Mavic 2 Enterprise bundle/kit that comes in a rugged hard case with custom foam, one self-heating flight battery, three pairs of propellers, a single battery charger, cables/adapters, etc. But wait, there's more! The Mavic 2 Enterprise Advanced is, as of the time we published this article, only compatible with the DJI Smart Controller so naturally, that's inside of the hard case and custom foam as well. Will we see another package get released that is just a "bare" Mavic 2 Enterprise Advanced airframe? Not likely. Otherwise, they'd have those available for the Mavic 2 Enterprise (Zoom) and Mavic 2 Enterprise Dual.
All-New Camera
Now that we've beaten the details of the airframe to death...it's time to focus on the camera. This new camera on the Mavic 2 Enterprise Advanced is, well, advanced. It's got a 640x512 thermal camera at a 30 Hz refresh rate for nice, smooth, high-res thermal videos with a crisp live feed and, of course, full 640x512 thermal image capture in JPEG or R-JPEG. Below the thermal camera is a 12 MP Quad Bayer Filter Sensor that captures 48 MP images. Yes. The sensor is a 12 MP sensor, but thanks to its Quad Bayer Filter, the images are 48 MP. It's space magic. We know. But trust us, the images this camera captures far exceed the quality of the existing Mavic 2 Enterprise Dual's images, and even if that wasn't enough, it can zoom up to 32x! That's right! A full 32x zoom on the visual camera allows you to capture more detail of your subject, even at greater distances. Something to remember here is this is 100% digital zoom but the first 4x of the zoom is lossless. There is no optical zoom, so naturally, the closer you zoom in, the less detail you'll see. This is the only way DJI was able to pack so much into such a tiny, compact dual-sensor payload.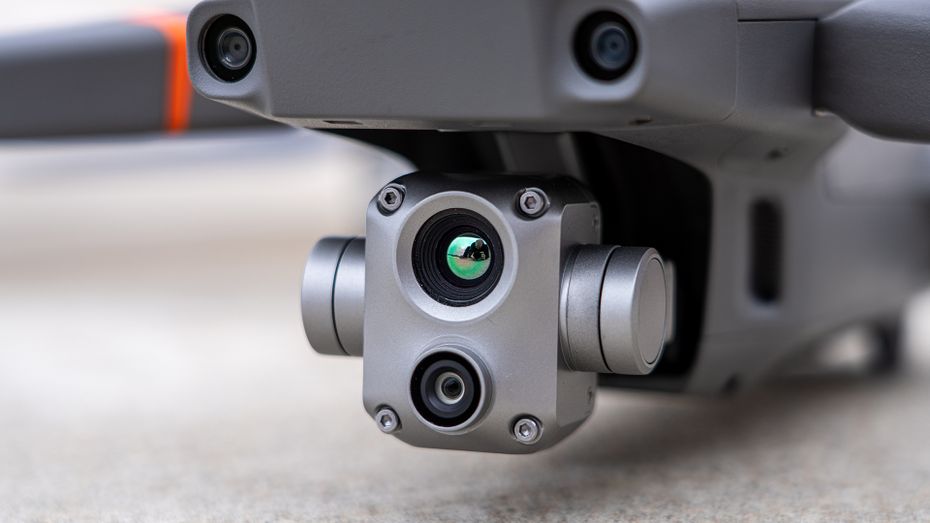 Oh, Yeah...Same App, Too!
Another huge win for those of you looking to upgrade to the M2EA is that it uses the DJI Pilot App...the same app that the current Mavic 2 Enterprise models use. With that said, because it is so new, we just want to preface that things could change. However, since it uses the same Smart Controller as the earlier Mavic 2 Enterprise models, we're pretty confident we'll see cross-compatibility. In fact, we were able to link a Mavic 2 Enterprise Zoom as a second aircraft inside of the Smart Controller's "Switch Aircraft" section. With the touch of a button, we went back and forth between the two aircraft in a matter of seconds. Hallelujah!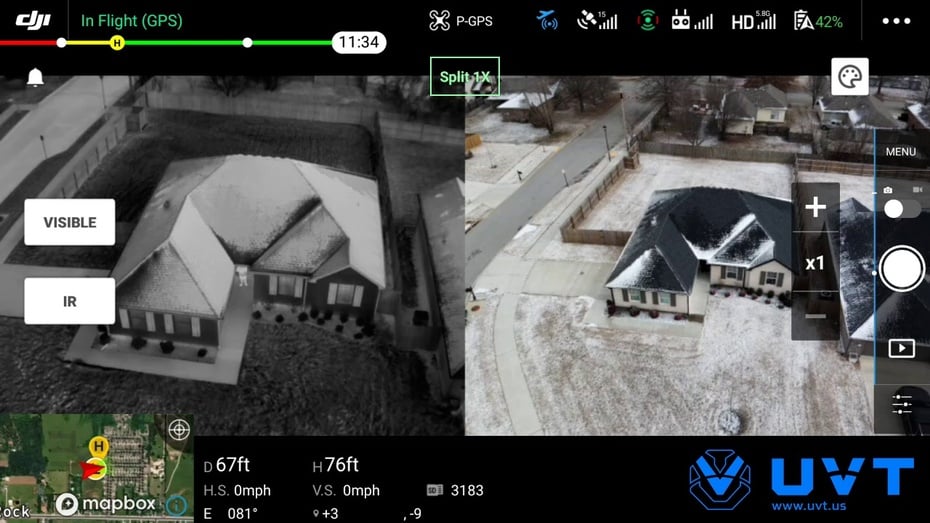 Now Comes The Craziest Part
You get everything we just talked about for $6,500. You read that right, $6,500 gets you a high-resolution, quick-deploy, portable aircraft system. I purposely said "aircraft system" there to make sure you picked up on the fact that $6,500 is getting you an entire, ready-to-fly drone as compared to some of the existing high-res payloads that go for much, much more. The original XT camera was only a thermal camera and it started at thousands of dollars more for just the camera. Ain't innovation great?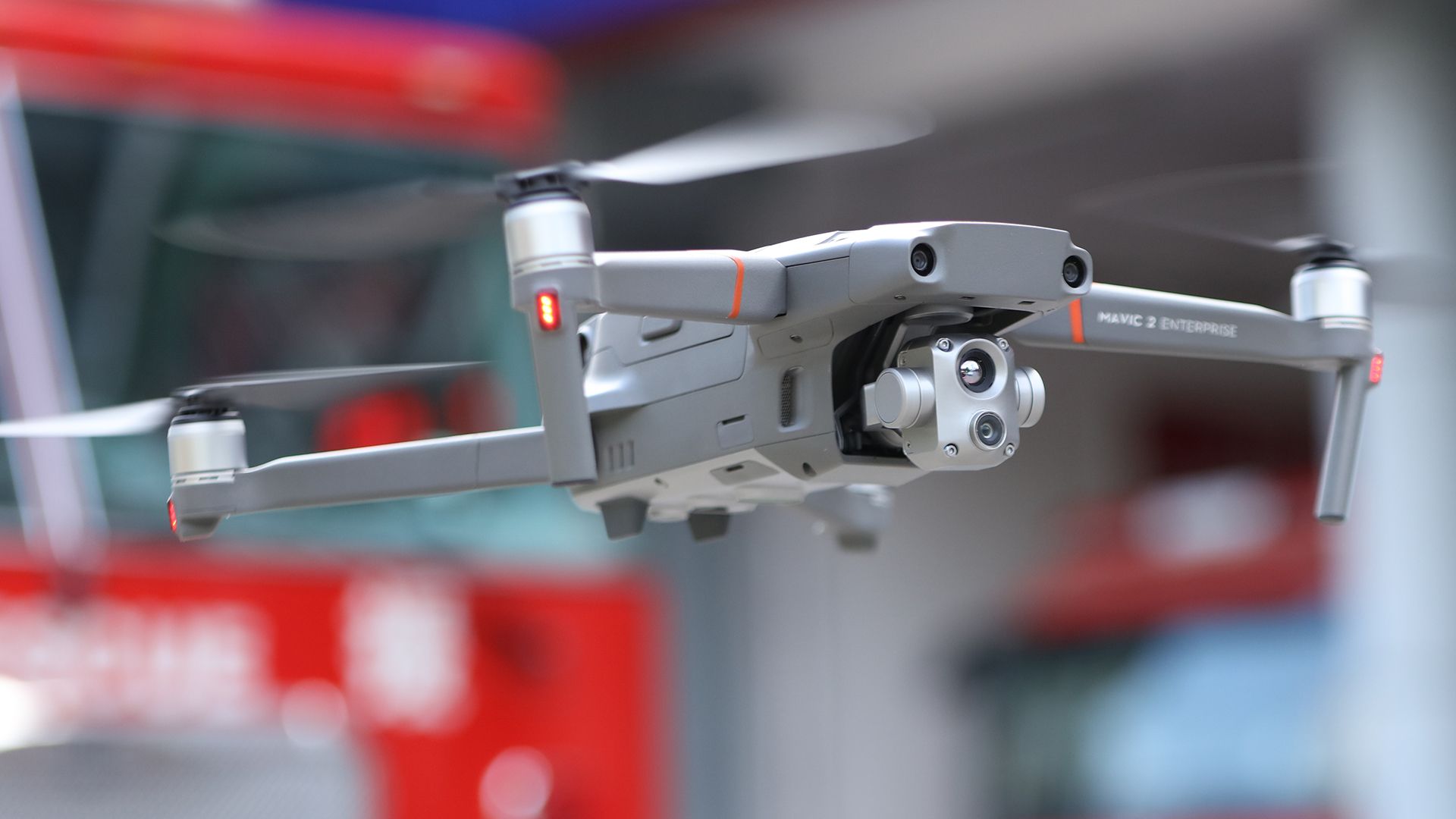 Timing and Availability
Honestly, we are floored we got this so quickly. DJI pulled some strings and delivered for us. Big time. We are being told that the Mavic 2 Enterprise Advanced will be shipping to dealers "starting in March". We're telling our customers (Not one? You should be.) to expect theirs to start shipping in March or April. We'll do our best to put out updated estimates on our social media platforms (Facebook, Instagram, LinkedIn) and via email to those of you who have or will be preordering.
Still need to order? You can order it online right now by clicking here or contact us to request a quote. We accept online orders via card payments and we are always happy to accept purchase orders from government agencies, cooperatives, and most corporations. We're here when you need us! Stay safe!