Construction
Our Specialists will equip you with cost-effective tools to enable safer, more efficient construction operations
Cost-Effective Drone Solutions for Construction
We work with some of the largest construction companies in the United States and we use that experience to offer you knowledgeable, personalized advice to pair you with the solution that best fits your needs.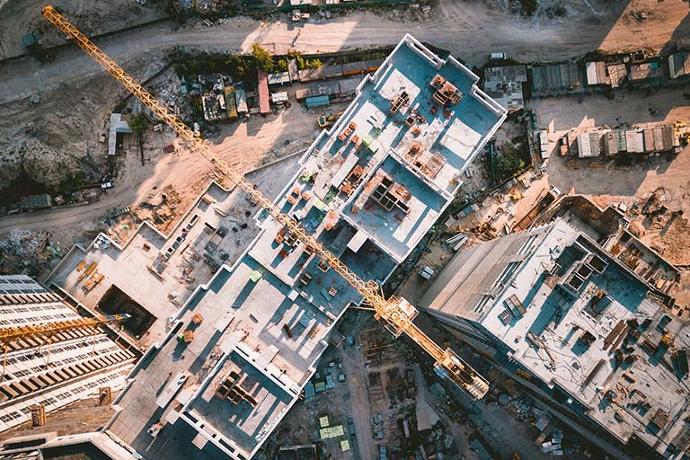 Monitor Progress
Quickly and safely monitor your progress ensuring deadlines are met and budgets are maintained.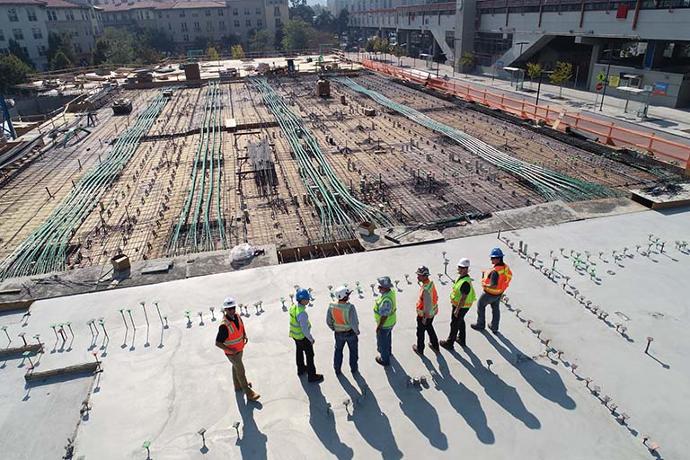 Document Milestones
Drones are the perfect tool to document milestones and capture the key areas of your project.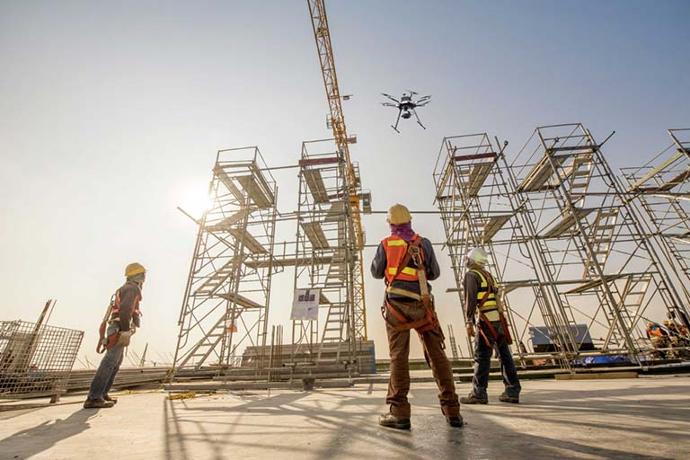 Measure & Model
LiDAR, high-resolution cameras, and various software suites make measuring and modeling easier than ever before.
We provide comprehensive drone solutions that solve real-world problems
Our Construction Drone Specialists are standing by to help save you time and money
The Construction Drone Advantage
Drones have evolved into much more than just a flying camera.
---
Quick, precise image acquisition.
The coordination of the contractors, engineers, excavators, subs and all of the other moving parts of your project keeps you busy enough. By utilizing drones, you're able to capture a complete view of your entire site and project on-demand and the data is available immediately. In addition to it being quick, the data captured by drones is typically more accurate and provides a closer view of your project due to the low altitudes at which drones fly and the high-resolution camera technology available on drones.
Significant time and cost savings.
When deployed properly, the right tool can save you time and money. Drones are powerful tools that deploy in just minutes and capture incredibly accurate data in a fraction of the time it would take traditional methods. One drone with a high-resolution camera can capture billions of data points and cover entire stretches of roads, highways, runways and lots in a matter of hours.
Accurate, comprehensive data collection.
With the advancements in drone technology, hardware is just the beginning. Drones capture more than just images. The photos captured by the drone are embedded with critical metadata, such as GPS coordinates, creating a digital map of your site. That metadata is then used by photogrammetry software to generate highly accurate models and maps, such as digital surface models (DSMs) and digital terrain models (DTMs).
Consider This...
We've spent the last decade equipping construction companies with drones and we used that experience to come up with some key considerations when starting or scaling your construction drone program.
We're here when you need us
Our Solutions Specialists are standing by to provide you with a price quote, schedule an on-site demo, or just answer questions
We use over 30 years of combined experience to help companies like yours hone in on the perfect solution for the job.
Industry Expertise. We take an experience-driven approach when it comes to guiding our customers toward the right solutions.
Low Pressure. Our entire sales process is low pressure from start to finish and tailored toward government purchasing to make sure you get the equipment you need, when you need it.
Diverse Product Catalog. We've spent almost an entire decade cultivating a diverse product catalog with solutions that solve real world problems.
Unwavering Dedication. When we say nobody can support you the way UVT does, we mean it.