DJI Mavic 3 Enterprise Series
Your Everyday Commercial Drone
Compact and Portable
The DJI Mavic 3 Series, designed for enterprise pilots, sets the standard for small foldable commercial drones. Available with two intelligently purposed sensor packages and multiple attachments, the M3E and M3T are everyday mission ready tools.


45-Minute Flight Time
Battery optimization and a lighter airframe enable longer flight times.
Mechanical Shutter
Micro Four Thirds CMOS 20 MP sensor, capable of 1-7x optical zoom and 56x digital hybrid zoom.
APAS 5.0
Wide angle sensors work in collaboration with the advance pilot assistance system to continually sense obstacles and safely bypass them
AES-256 Encryption
Video is transmitted with AES-256 encryption providing a reliable, secure signal.
RC Pro Enterprise
An all new and robust Remote Control, loaded with a suite of enterprise technology and an impressive 3 hour battery life.
Powerful Software Packages
Loaded with a suite of intelligent software for everyday commercial solutions comes standard.
All-New DJI RC Pro Enterprise
The 5.5" 1000-nit high-brightness widescreen, is loaded with a suite of enterprise software plus a highly customizable user interface and a 3 hour battery life, making the RC Pro Enterprise a perfect everyday commercial handheld solution.
DJI Pilot 2 The all new app supports a host of options including multiple mission planning, waypoint, mapping and oblique linear.
DJI FlightHub 2 Easily live stream your mission, see detailed aircraft data, enable live 2D mapping and mission planning plus more.
DJI Thermal Analysis Tool 3.0 Create reports to view and interact with captured radiometric thermal data to track and locate ignition history.
DJI Terra Import images taken by your Mavic 3 Series drone for 2D and 3D reconstruction.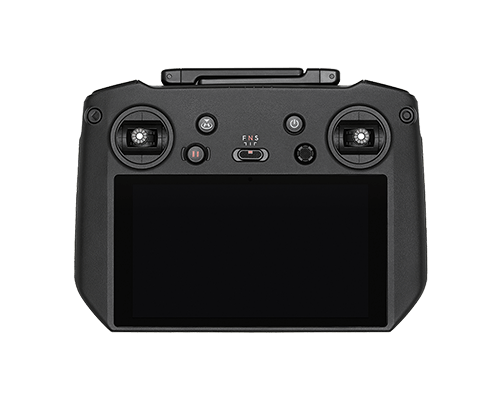 Two Models, Countless Applications
The Mavic 3 Enterprise Series includes two available models each with its own powerful sensor package and fixed payload design.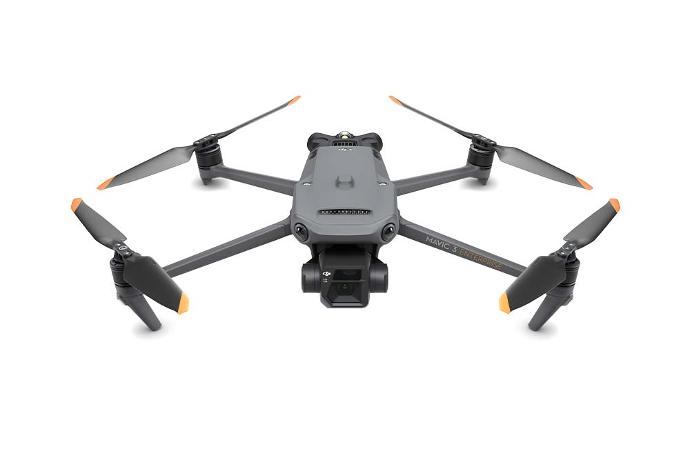 DJI M3 E
High-resolution visual imagery, a mechanical shutter and suite of included software make the M3E a perfect mapping tool.

Visual imagery only

Micro Four Thirds CMOS 20 MP sensor

0.7s photo interval

4K video resolution @ 30 frames per second

1-7x optical zoom

56x maximum hybrid zoom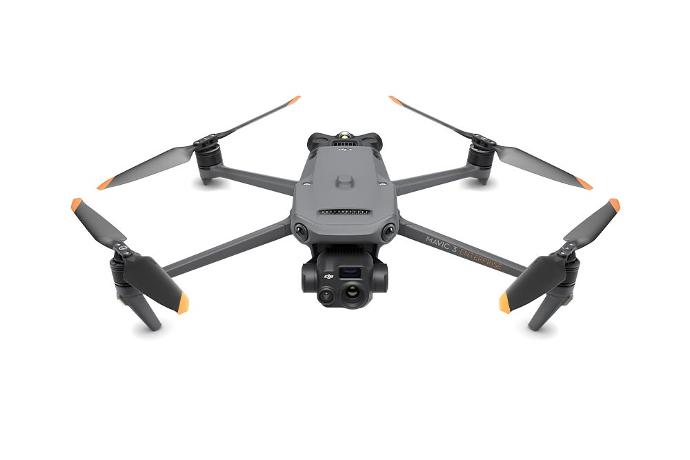 DJI M3 T
The addition of a high-resolution thermal camera makes the M3T a great addition for public safety and enterprise entities alike.

Visual + thermal imagery

48 MP 1/2" CMOS sensor

4K video resolution @ 30 frames per second (visual camera)

1-7x optical zoom (visual camera)

56x maximum hybrid zoom (visual camera)

640x512 thermal resolution

30 Hz thermal refresh rate
Expertly Refined. Purpose-Built.
Being the world's largest commercial drone manufacturer doesn't just give DJI the edge on the technology. Their experience enables them to design, engineer, and bring to market the most powerful, technologically advanced products at prices that actually fit your budget.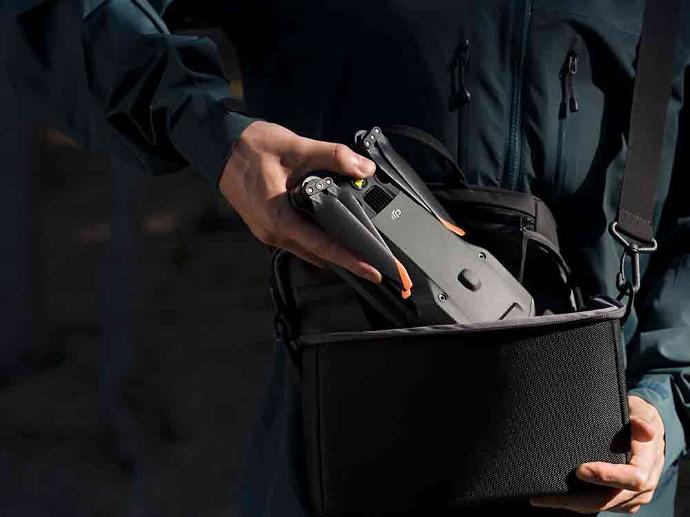 Streamlined and Efficient
Extending your drone teams operational efficiency means your aircraft are deployment ready, able to launch at a moments notice and capable of traversing broad distances quickly while staying airborne longer. The all new Mavic 3 Enterprise Series delivers exceptional utility for everyday pilots.

45-minute maximum flight time

27 mph wind resistance

19,685 ft. service ceiling

47 mph maximum speed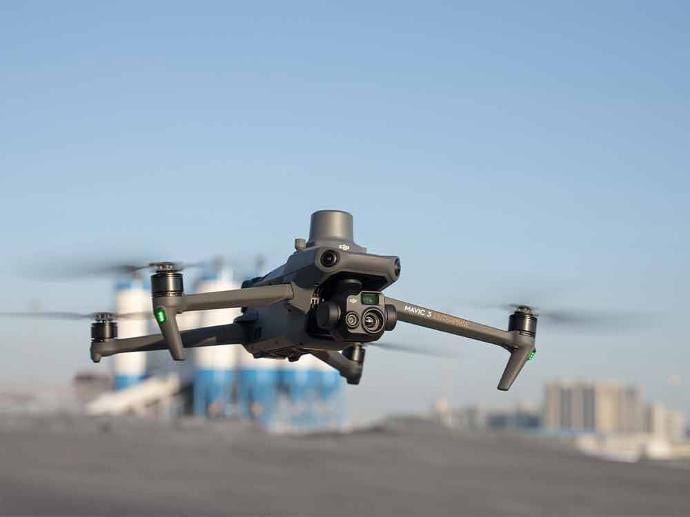 Expanded Surveying Capability
With batteries optimized for endurance offering 45 minute flight time and a mechanical shutter capable of capturing images every 0.7 seconds, surveyors are able to map almost 500 acres in a single flight. The included suite of software provides commercial sUAS pilots the tools to work efficiently.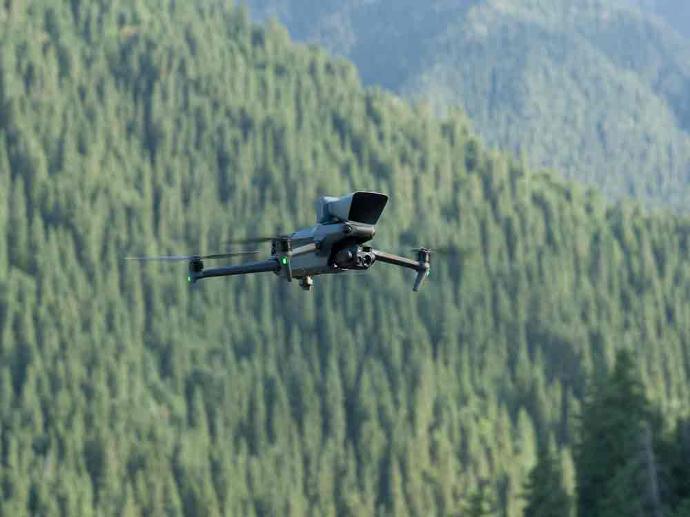 Intelligent Components
Readily mounted and paired accessories to focus your operation with the right tools designed for for the job.

Top mount Loudspeaker - Communicate loud and clear at 78dB (328ft), record and broadcast, text to speech, upload a file or even loop playback.

RTK Module - Detachable lightweight (20g) RTK module that integrates your drone with network RTK, Custom network RTK and D-RTK 2 mobile stations.


DJI RC Pro Enterprise - Durable and ergonomic grips with customizable button configurations and an innovative software array to compliment industry leading aircraft.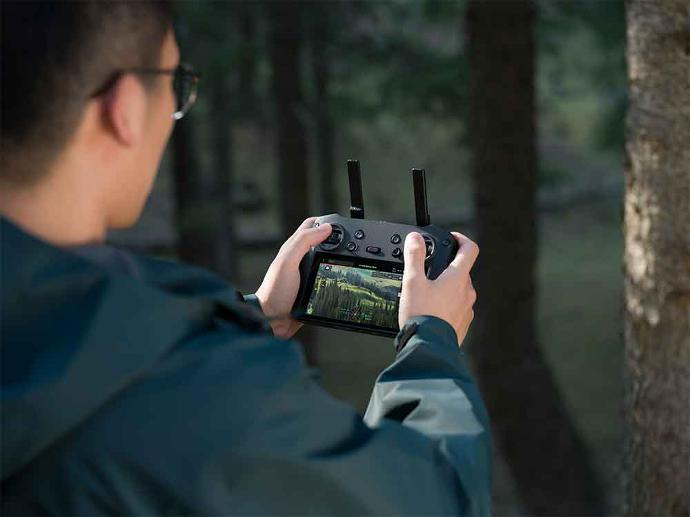 Enhanced Transmission
Four built-in antennas support OcuSync 3 Enterprise, which enables triple-channel 1080p video transmission, and seamless swapping between input feeds, even in complex environments.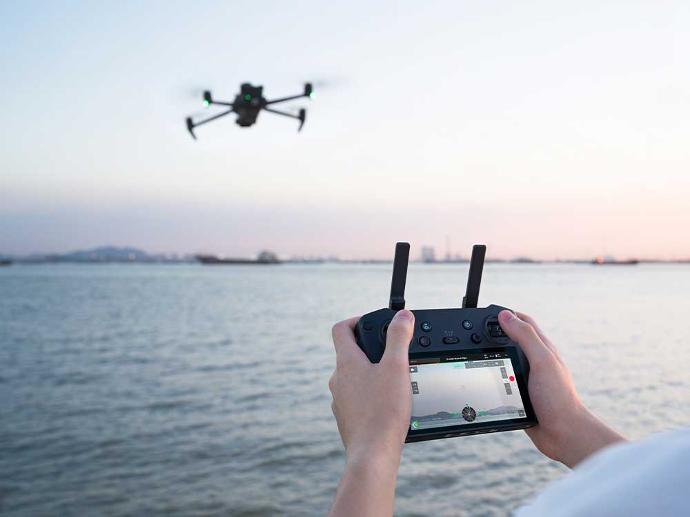 Data Security
The highest priority for everyday enterprise pilots, the Mavic 3 Enterprise Series includes local data mode, one-tap clear all device data, AES-256 video transmission encryption and cloud API to keep you safe.
We're here when you need us.
Our Solutions Specialists are standing by to provide you with M3E Series pricing, schedule a demo, or just answer questions.
We use our experience as program managers and First Responders to help agencies like yours hone in on the perfect solution for your mission.
Industry Expertise. We take an experience-driven approach when it comes to guiding our customers toward the right solutions.
Low Pressure. Our entire sales process is low pressure from start to finish and tailored toward government purchasing to make sure you get the equipment you need, when you need it.
Diverse Product Catalog. We've spent almost an entire decade cultivating a diverse product catalog with solutions that solve real world problems.
Unwavering Dedication. When we say nobody can support you the way UVT does, we mean it.