Parrot ANAFI USA Series

Created for the military, purposed for enterprise

Rugged Domestic Drone
The Parrot ANAFI USA series are mission-ready sUAS designed for the extensive demands of the United States armed forces. Both NDAA and TAA compliant, the ANAFI USA series are available in two dynamic configurations, exceeding the most stringent organizational requirements.

32-Minute Flight Time
High-density LiPo fast-charging smart batteries charge quickly to keep you airborne longer.
IP53 Protection
A rugged and durable dust and water-resistant shell provides protection, even amidst harsh environments.

Blue sUAS Approved

Defense Innovation Unit approved for government organizations in the U.S.A.

Data Security

Digitally signed firmware and an AES-XTS 512 bit key encryption, ensure safe data transfer.

Data Sharing Optional

Default settings disable data sharing, ensuring you stay in control.

Powerful Zoom
Easily observe objects up to 1.2 miles away.

Two Available Kits
The Blue sUAS ANAFI USA Series is equipped with impressive sensors and security to capture and keep your data safe.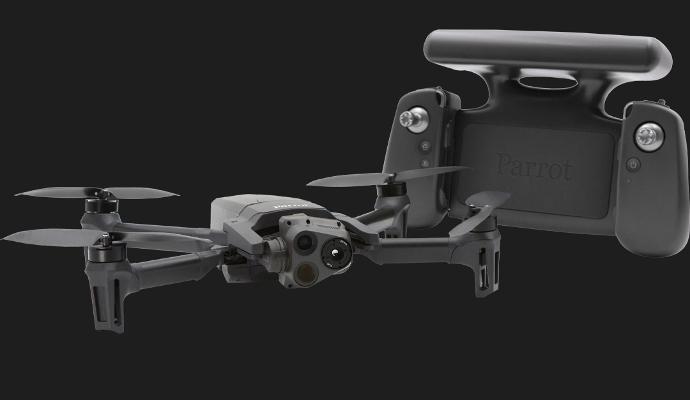 ANAFI USA
Built for everyday enterprise solutions, the Skycontroller 4 operates the ANAFI USA, with any smart device up to 8-inches.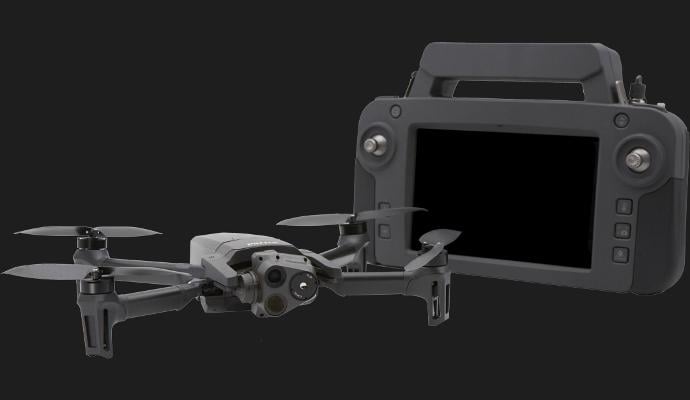 ANAFI USA GOV
NDAA and TAA compliant the ANAFI USA GOV is the made-in-America solution, ready for secure enterprise operations now.

21 MP WIDE PHOTO RESOLUTION

4K/FHD/HD
VIDEO RESOLUTION

320 x 256 THERMAL RESOLUTION

Parrot Skycontroller USA

An impressive 8-inch, 720p direct video stream display with over 4 hours of battery time ensures visibility to stay on mission.

IP53 Protection. Dust and rain-resistant.
NDAA & TAA Compliant. Approved for government use.
Encrypted Transmission. WPA2 AES CCMP encrypted network connections.
Extended Battery Life. 5,000 mAh battery capacity for continuous operation.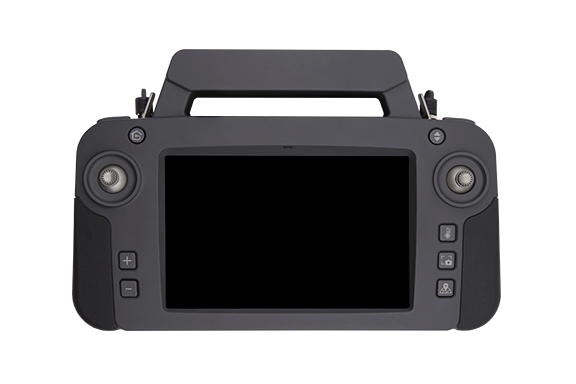 We're here when you need us.
Our Solutions Specialists are standing by to provide you with M30 Series pricing, schedule a demo, or just answer questions.
We use our experience as program managers and First Responders to help agencies like yours hone in on the perfect solution for your mission.
Industry Expertise. We take an experience-driven approach when it comes to guiding our customers toward the right solutions.
Low Pressure. Our entire sales process is low pressure from start to finish and tailored toward government purchasing to make sure you get the equipment you need, when you need it.
Diverse Product Catalog. We've spent almost an entire decade cultivating a diverse product catalog with solutions that solve real world problems.
Unwavering Dedication. When we say nobody can support you the way UVT does, we mean it.