UVT's Drones As First Responder program.
Custom drone programs uniquely tailored to your public safety needs.
Providing consulting, site selection, FAA compliance, hardware, software, training and more.

Find Out More Here
Public Safety
We use our experience as First Responders to help your department acquire right equipment, the first time
Drone Solutions for First Responders
UVT was founded to ensure our nation's First Responders always have a resource they can rely on when duty calls.
Our public safety drone solutions and comprehensive, responsive technical and operational support services ensure mission success.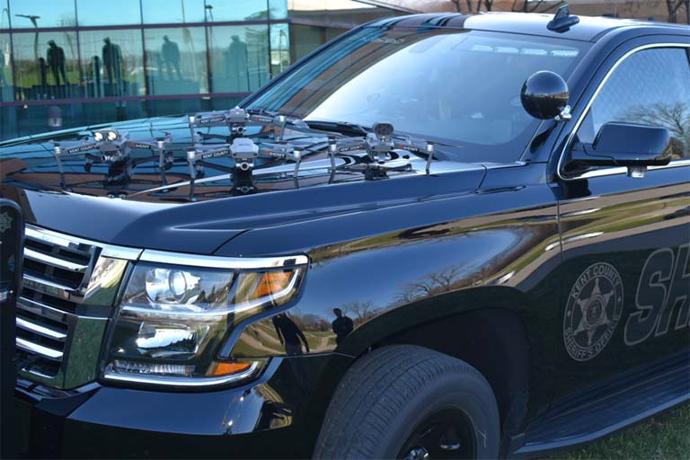 Police Drones
Whether you're searching for a fleeing suspect, providing overwatch, or mapping an accident scene, drones are a vital tool for law enforcement.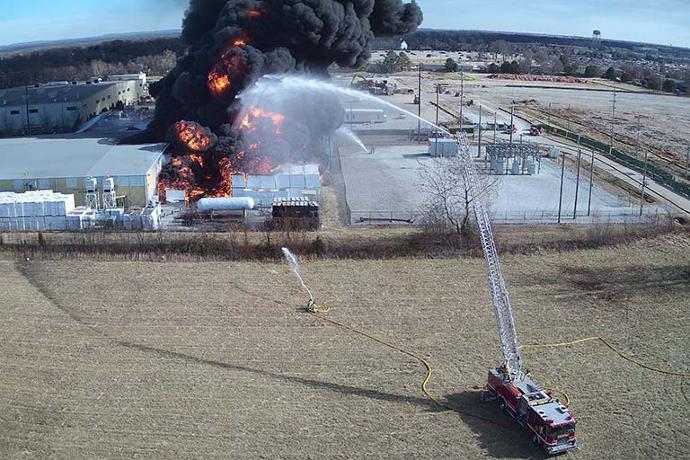 Firefighting Drones
Because of the vantage point drones provide, fire departments are able to easily evaluate incidents and immediately respond with critical decisions related to fire attack or extraction, while also monitoring units on the ground.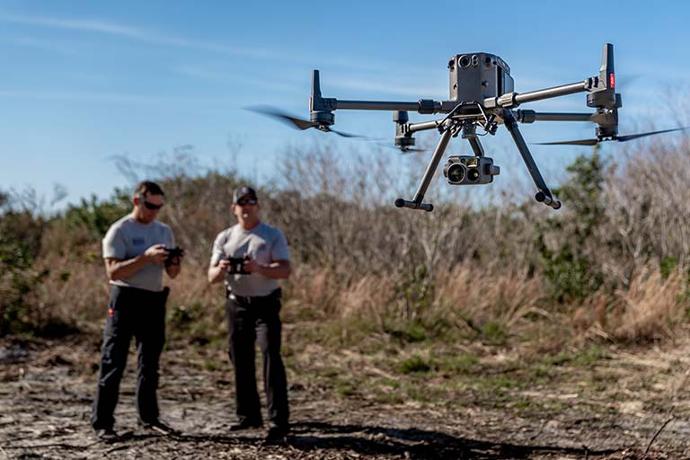 Search & Rescue Drones
Search and Rescue drones allow you to quickly assess the situation, engage subjects and deploy the right resources where they're needed most, saving time and lives.


2,400+ agencies have trusted UVT with their public safety drone fleets.
We are grateful for the opportunity to support you and your agency with anything and everything drone-related.
The Power of Drones in Public Safety
When life and property are on the line, there is no bigger force multiplier than our purpose-built, public safety drones and robotic solutions.
---
Rapidly deployable.
Drones enable you to gain the advantage and safely mobilize the right resources within minutes of arriving on scene. Our public safety drone bundles are designed to give you everything you need right out of the box and be airborne in less than a minute with a quick-deploy solution.
Enhanced situational awareness.
The situational awareness provided by drones is unmatched. The live video feed from just a single drone on scene can give Incident Command the information necessary to make critical decisions and position resources. Have members of command that are offsite? No problem. UVT ProLine Fleet has live streaming capabilities enabling those decision-makers who are offsite to securely view the live video from anywhere in the world.
Cost-effective, superior aerial advantage.
Drones cost a fraction of what it takes to purchase and maintain manned aircraft and with lower flight ceilings, they provide a superior aerial advantage to any manned aircraft. Our public safety drone solutions are designed to provide you with the most benefit for your budget. Need American-made solutions? No problem. We have the most diverse product catalog of any drone dealer in the United States and that includes a number of Made in USA drone options.
Consider This...
We manage our own drone programs as First Responders and have worked with countless agencies to help them grow and scale their fleets. We used that experience to put together some key considerations when you're looking to start or scale your drone program.
We're here when you need us.
Our Solutions Specialists are standing by to provide you with a price quote, schedule an on-site demo, or just answer questions.
We use our experience as program managers and First Responders to help agencies like yours hone in on the perfect solution for your mission.
Industry Expertise. We take an experience-driven approach when it comes to guiding our customers toward the right solutions.
Low Pressure. Our entire sales process is low pressure from start to finish and tailored toward government purchasing to make sure you get the equipment you need, when you need it.
Diverse Product Catalog. We've spent almost an entire decade cultivating a diverse product catalog with solutions that solve real world problems.
Unwavering Dedication. When we say nobody can support you the way UVT does, we mean it.