UVT's Drones As First Responder program.
Custom drone programs uniquely tailored to your public safety needs.
Providing consulting, site selection, FAA compliance, hardware, software, training and more.

Find Out More Here
Search and Rescue Drones
We equip search and rescue teams with technology to aid in safe and efficient recovery efforts.
Why Invest In Search and Rescue Drones ?
Search and Rescue teams are being stretched thin nationwide. With ever-growing responsibilities, agencies are innovating for efficiency and turning to nimble technology for solutions.

Drone and robotics tools provide an expansive utility that makes them ideal for search and rescue teams who want more capability to respond, to reach inaccessible and remote areas, and work quicker to save lives — while also keeping cost at a minimum.
UAVs and robots can't replace the brave men and women putting their own welfare at risk to rescue others — instead, because of their low flight ceilings, easy maneuverability and quick deployment, these tools can enable search and rescue teams to conduct their operations faster and more efficiently.

UVT's passion for Search and Rescue drones goes beyond the technology. Many of our team members are actively serving or have served in public safety conducting SAR operations regularly. We understand the growing stressors you and your team face and are thankful for your service to your community, even when it means facing danger yourself.

When your agency forms its fleet with UVT, you have complete access to our program integration, training, and 24/7 on-call support services.
We help maximize search and rescue teams efficiency and effectiveness.
Our Search And Rescue Drone Specialists equip SAR operators with tools and training to bring everyone home safe.

Drone Use In Search and Rescue Professions
SAR efforts require operators to deploy the right tools for mission success. The drone and robotics tools you need should be determined by your mission. However, there are a few common uses that often overlap between fleets.

---
Thermal Imaging
With an aerial advantage and broad scope, drones are able to use radiometric thermal imaging to search for a missing person's body heat signature in any terrain, day or night.

Delivering Rescue Supplies
For rescues involving stranded persons, the right drone is able to carry and deploy lifejackets, water, food, medical supplies and more to those in need without putting other rescuers in harm's way.

Communication
With their low flight ceilings, easy maneuverability and built-in communication systems, drones can help responders provide comfort, direction and next steps to the lost persons.

Which Drones Fit My Agency's Fleet?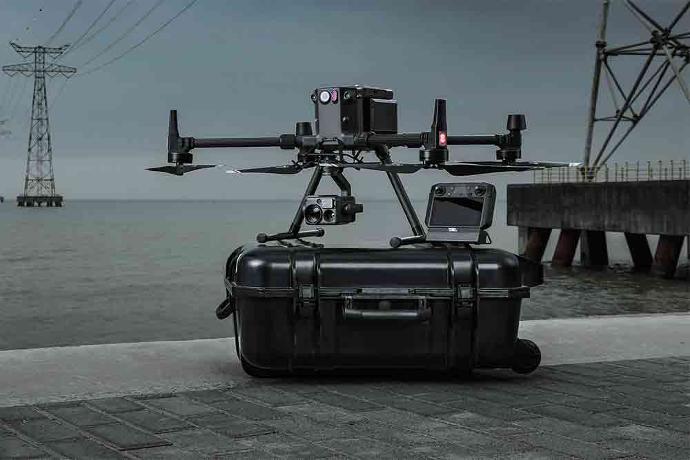 The most advanced drone for Search and Rescue ever built. Multiple payloads means spotlights, depoyables, speakers, thermal sensors and more to assist your mission.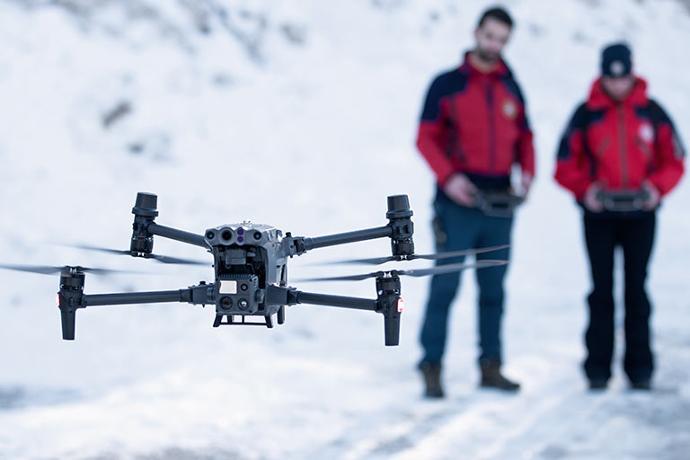 A balance of power and portability delivers higher operational efficiency. Its all-new design promotes extreme performance, incredible mobility, and lightning-fast deployment.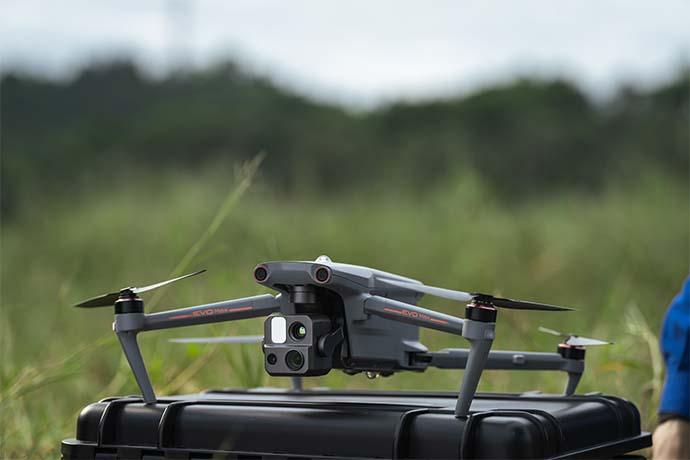 Loaded with a suite of technology, the Autel EVO Max 4T is equipped with incredible payload capability, designed to help you work like never before.

Recommended QuickTac Bundles

We manage our own drone programs as First Responders and have worked with countless agencies to help them grow and scale their fleets. We used that experience to put together some key considerations when you're looking to start or scale your drone program. Purpose built to ensure your agency has the right tools, our solutions specialists have curated bundles tailored to your needs.

We're here when you need us.
Our Solutions Specialists are standing by to provide you with a price quote, schedule an on-site demo, or just answer questions.
We use our experience as program managers and First Responders to help agencies like yours hone in on the perfect solution for your mission.
Industry Expertise. We take an experience-driven approach when it comes to guiding our customers toward the right solutions.
Low Pressure. Our entire sales process is low pressure from start to finish and tailored toward government purchasing to make sure you get the equipment you need, when you need it.
Diverse Product Catalog. We've spent almost an entire decade cultivating a diverse product catalog with solutions that solve real world problems.
Unwavering Dedication. When we say nobody can support you the way UVT does, we mean it.