DJI Matrice 30 Series
A new generation of commercial drones
Power in Portability
The DJI Matrice 30 Series once again raises the bar. This time, setting a new standard in portable, quick-deploy systems with two powerful sensor packages, an all-new foldable design, and enhanced low-light capabilities. Pricing starts at $9,999!

41-Minute Flight Time
Ternary lithium batteries and refined airframe aerodynamics enable long flight times.
IP55 Protection
Enhanced weather and environmental resistance make the M30 Series DJI's most durable system yet.
Advanced Obstacle Avoidance
Optical and infrared sensors on all six sides enable safe and reliable flight.
AES-256 Encryption
Video is transmitted with AES-256 encryption providing a reliable, secure signal.
Local Data Mode
Data remains local and only on your device giving you complete data custody and control.
Powerful Sensor Packages
High-resolution visual imagery, extreme zoom capabilities, and laser rangefinding come standard.
All-New DJI RC Plus
The 7-inch, 1200-nit widescreen, dual control mode capability, and highly customizable user interface make the RC Plus an ideal handheld ground control system for enterprise users.
IP54 Protection. DJI's first water and dustproof handheld controller.
-4º F to 122º F. Built to withstand even the harshest climates.
Four Antenna Transmission System. Cover more area with secure, stable video transmission and removable dual-antennas.
Extended Battery Life. Internal and external batteries provide up to 6 hours of runtime and seamless hot-swapping capability enables uninterrupted flight operations.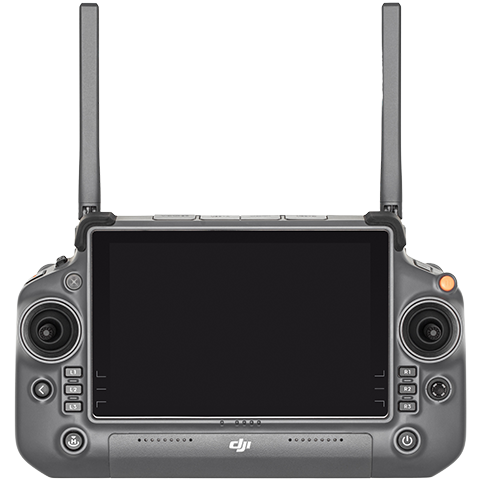 Two Available Models
The Matrice 30 Series includes two available models each with its own powerful sensor package and fixed payload design.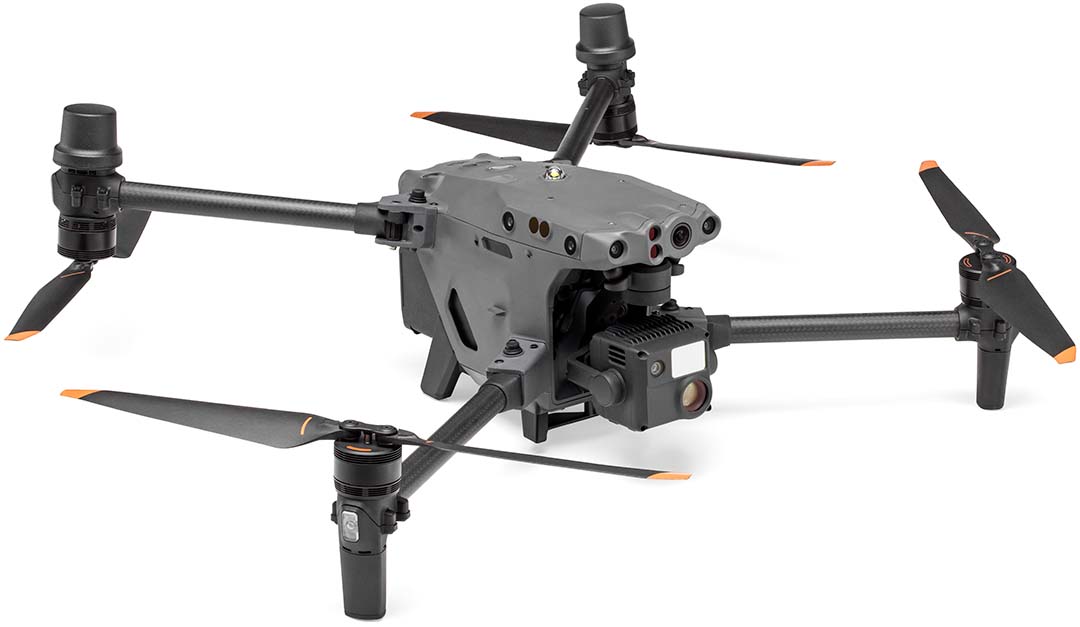 DJI M30
High-resolution visual imagery and laser rangefinding capabilities.
Visual imagery only

48 MP 1/2" CMOS sensor

8K photo resolution

4K video resolution @ 30 frames per second

5-16x optical zoom

200x maximum hybrid zoom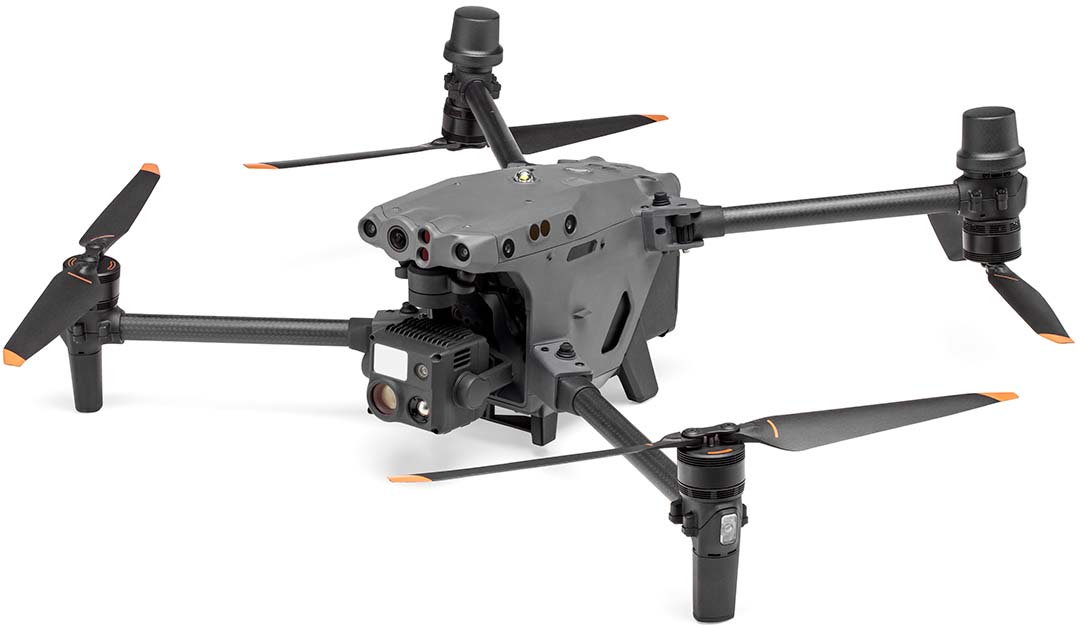 DJI M30 T
Taking the M30 Series to the next level with the addition of high-resolution thermal.
Visual + thermal imagery

48 MP 1/2" CMOS sensor

8K photo resolution (visual camera)

4K video resolution @ 30 frames per second (visual camera)

5-16x optical zoom (visual camera)

200x maximum hybrid zoom (visual camera)

640x512 thermal resolution

30 Hz thermal refresh rate
Expertly Refined. Purpose-Built.
Being the world's largest commercial drone manufacturer doesn't just give DJI the edge on the technology. Their experience enables them to design, engineer, and bring to market the most powerful, technologically advanced products at prices that actually fit your budget.
Powerful Flight Performance
A balance of power and portability delivers higher operational efficiency. Its all-new design promotes extreme performance, incredible portability, and lightning-fast deployment. In fact, the DJI M30 Series deploys even faster than the Mavic 2 Enterprise.
41-minute maximum flight time

33 mph wind resistance

22,900 ft. service ceiling

51 mph maximum speed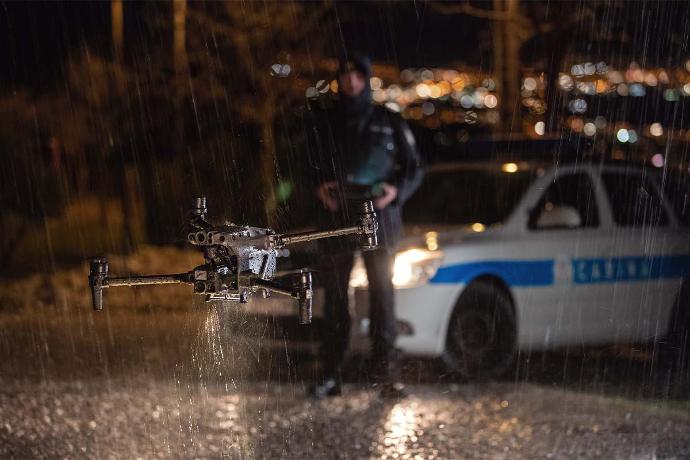 Environmental Adaptability
With the highest level of ingress protection ever seen on a DJI drone, the M30 Series' IP55 protection enables it to fly in heavy rain and wind and it can even resist dusty environments from -4º F to 122º F.
The drone itself isn't the only thing built to endure. In an industry first, the DJI RC Plus remote controller is also IP-rated with its own IP54 protection.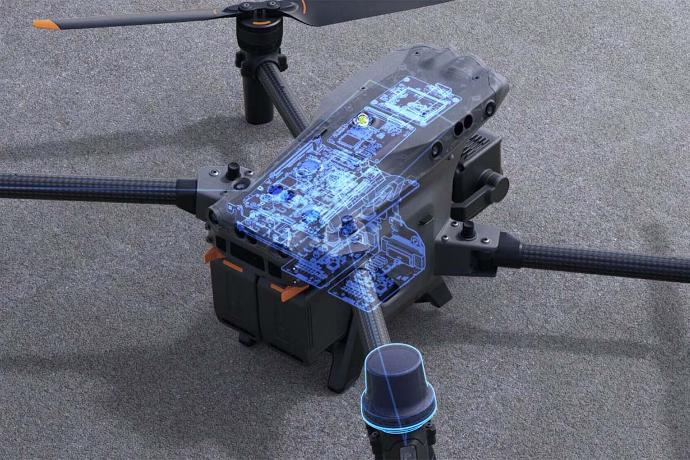 Redundancies and Backup Systems
Built-in advanced redundancy systems help keep your critical missions going even in unexpected scenarios including dual IMUs, dual compasses, dual transmissions links, dual batteries, control signal redundancy and more.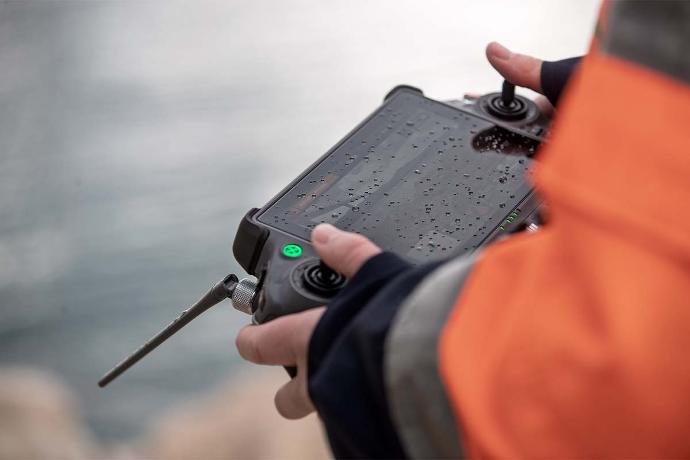 Enhanced Transmission
Four built-in antennas support OcuSync 3 Enterprise, which enables triple-channel 1080p video transmission, and seamless swapping between input feeds, even in complex environments.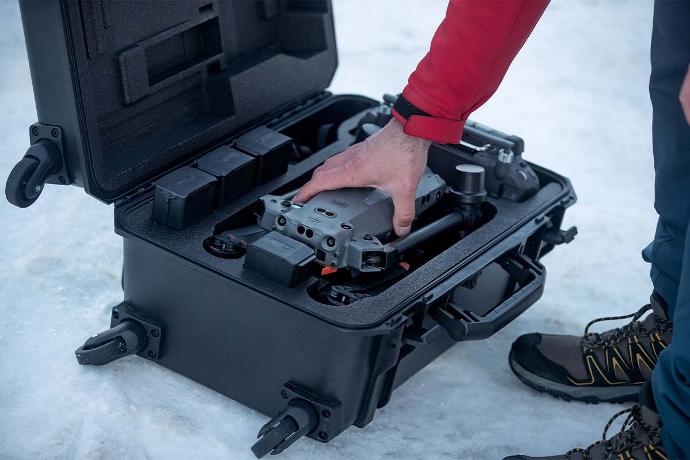 Lightweight and Portable
Compact and foldable, the M30 Series is easy to pack up, carry, and deploy. With the DJI M30 Series, it's just as easy to store and deploy from the included carrying case as it is from a backpack.
We're here when you need us.
Our Solutions Specialists are standing by to provide you with M30 Series pricing, schedule a demo, or just answer questions.
We use our experience as program managers and First Responders to help agencies like yours hone in on the perfect solution for your mission.
Industry Expertise. We take an experience-driven approach when it comes to guiding our customers toward the right solutions.
Low Pressure. Our entire sales process is low pressure from start to finish and tailored toward government purchasing to make sure you get the equipment you need, when you need it.
Diverse Product Catalog. We've spent almost an entire decade cultivating a diverse product catalog with solutions that solve real world problems.
Unwavering Dedication. When we say nobody can support you the way UVT does, we mean it.