Technology often surprises us, as it did on July 16, 1969, when millions watched in amazement as American astronauts rode a rocket to land on and explore the moon. Even recently, tech giants like Google have been caught off guard by the development and release of advanced artificial intelligence, which is revolutionizing search engines and work for millions of people around the globe.

Drone technology has been similarly transformative. Like rockets and artificial intelligence, drones and all the complexities that come with them are here to stay. Public Safety agencies nationwide have adopted drones for search and rescue, fire fighting, subject tracking, large gathering overwatch, and other purposes. According to Droneresponders.org, thousands of agencies actively use these tools to enhance their efforts. The global drone market, estimated at $30.6 billion by Drone Industry Insights (https://droneii.com/) in 2022, is set to grow even more. These aerial tools have become invaluable, helping first responders save more lives and keep people safe.
Protecting Drone Data Security

As the use of drones continues to grow, concerns about privacy, practice, and governance of these devices, capable of capturing images and videos from high above, are increasing as well. Thankfully the FAA has provided drone regulation and guidance addressing many of the publics concerns, putting standards in place to protect people, property, and privacy. 

But those laws haven't completely quelled all concerns. 

Government entities' drone data protection is under scrutiny and for good reason. In today's day in age, maintaining data security is of utmost importance and requires a higher level of vigilance than ever before. To ensure the safety of our nation's communities and the sensitive public safety data gathered by drones, it is essential to implement education, training, and standard operating procedures (SOPs) while incorporating a few straightforward best practices. These measures, alone, can go a long way in protecting sensitive information from potential threats.
Domestic Solutions through Legislation
Chinese drone manufacturer DJI has been the target of data security concerns by special interest groups and lawmakers for the last few years, paving the way for domestic solutions through legislation. 

The first chip to fall in this cascade of legislation was a DJI drone ban by the military in 2017, followed by the National Defense Authorization Act being signed into law with a federal purchasing restriction for all Chinese drone manufacturers, including DJI, effective late 2019. The movement originally intended for military use was then adopted by a handful of state and local governments after the Defense Innovation Unit (DIU) compiled a list of approved drones, eventually releasing the Blue UAS 1.0 list in August of 2020. This list originally included five drone manufacturers: Parrot, Skydio, Teal Drones, Vantage Robotics, and Altavian (now Teledyne FLIR) — each with a single drone approved for use.

In an effort to increase availability and buy-in from government entities, the DIU was quick to add nine more manufacturers to the Blue UAS 2.0 released in October 2022. The drone manufacturers added included senseFLY, Freefly Systems, Ascent AeroSystems, Wingtra, BlueHalo, Inspired Flight, Easy Aerial, Harris Aerial, and Flightwave for a total of eleven sUAS systems to choose from.
Legislative Restrictions on Foreign Drone Manufacturers
Then, on April 5, 2023, Governor Ron DeSantis signed into effect the Unmanned Aerial Systems Minimum Security Requirements rule, grounding millions of dollars in Florida first responder technology and restricting the purchase or use of any drone made by a manufacturer in a "foreign country of concern," including Chinese based DJI and Autel Robotics for government organizations. This legislation has also been introduced to Texas and Arkansas, already being passed in the latter. 
American-Made Drone Options
To foster healthy competition, domestic solutions are required in the market, and current legislation has enabled space for American-made growth in the competitive sUAS industry. Currently, because of manufacturing costs, most American-made solutions cost, on average, three to five times more, and the capabilities of the aircraft are vastly different than those of their foreign-made counterparts.

Public safety organizations affected by this legislation depend on these life-saving tools but are already grappling with budget cuts, wondering about their best options.

Enter UVT. Owned and operated by first responders, Chris and the team of drone professionals have helped more than 2400 agencies expand and optimize drone fleets nationwide. We leverage our experience in the field and managing our own sUAS fleets, to provide you with a comprehensive understanding of which American-made and NDAA-compliant drones would best suit your organization's operation. 

Our comprehensive services include a diverse catalog of vetted enterprise hardware and software solutions, consultation, complete DFR and docked solution management, site surveys, installation, and education for seamless deployments. All of this is backed by a suite of technical and operational fleet support services to help your organization maximize the benefits of our technology. We have identified several drone options to consider when initiating or expanding your own American-made drone program.

Our recommendations for your American-made drone program.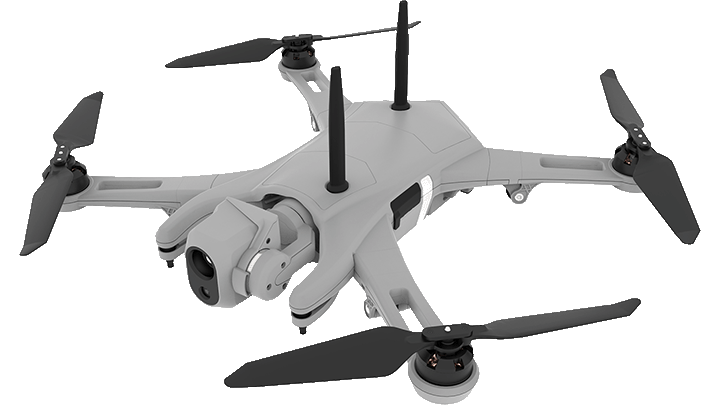 Looking for rugged dependability with a modular design for fast and efficient field repairs, the Teal 2 has you covered. It is NDAA compliant and includes secure AES-256 encryption for video transmission. This rugged drone is designed for combat use and is perfect for short-range intelligence gathering, surveillance, and reconnaissance missions. It is a great option for police, firefighters, and wildlife managers seeking a domestic solution.

The Teal 2 comes equipped with a FLIR Boson 640x512 thermal sensor for lowlight operations and a 12MP visual/RGB camera to capture, track, and inspect everything under the sun.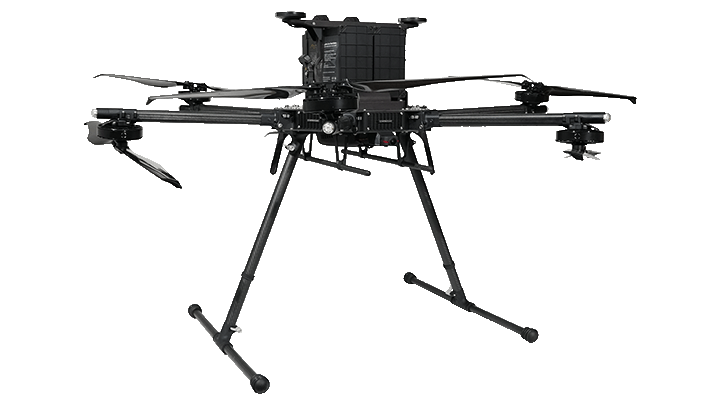 The Inspired Flight 1200A is a 100% American-manufactured heavy-lift drone that is often used for industrial applications. Its open-source architecture can be optimized for a wide range of payloads and use cases. The IF1200A allows pilots an impressive 43-minute maximum flight time for prolonged missions and, like the other drones on this list, is NDAA compliant.

The IF1200A hexacopter comes equipped with a feature called "SAFE drone™," which ensures the drone remains stable and safe during flight, even if one of its motors fails. If a motor failure occurs, the IF1200A will promptly notify the operator to land the drone immediately and switch to a safe manual flying mode. This feature is especially useful for operators transporting valuable cargo and assets, providing them with an increased sense of security.
We've Got You Covered
With over 30 years of combined engineering and robotics experience, UVT is your one-stop-shop for all things Inspired Flight related.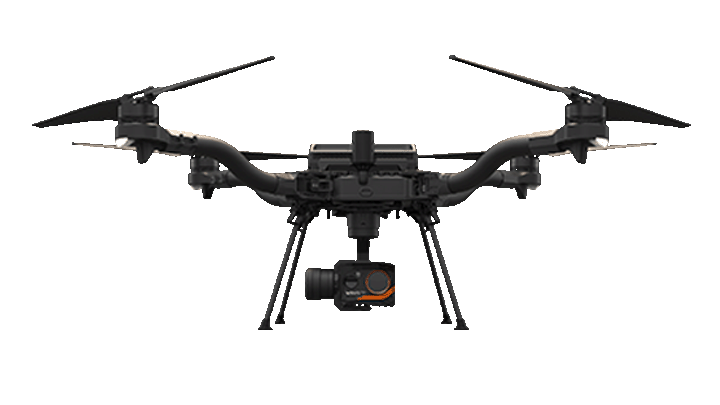 Want American-made but need more power? We recommend combining the NDAA-compliant, American-manufactured Freely Astro and robust Workswell WIRIS Pro payload. Together they offer an incredible fully integrated EO/IR option, including high-resolution 640x512 radiometric thermal and high-res visual cameras with 10x optical zoom.

Commanded by Skynode, the interconnected Auterion Mission Control, and Auterion Suite, the rigorously tested Freefly Astro enables the operator to leverage data captured on mission, at will.
We provide end-to-end tailored solutions.
From training, to implementation and deployment
UVT is your drone solutions partner. 
What Sets UVT Apart?
At UVT, we understand that the equipment we provide can make the difference between life and death. That's why we don't just sell and recommend equipment, we parter with you to understand your communities unique needs and situations before making drone fleet suggestions. Our team's years of experience in the public safety industry ensure that we provide only the best solutions to our clients. We started UVT out of a passion for public service, and many of our team members have backgrounds in that field.
 
We are committed to providing comprehensive end-to-end solutions that meet our partners needs and share our situational expertise, providing guidance on proper program integration and implementation, complete with professional follow-through. Our commitment to your success dosen't end with the sale but extends through 24/7 on-call support, making sure you always have an expert resource to call on.

Do you have questions? Contact us at www.uvt.us/contact. UVT is here to provide you with the best possible solutions for your organization's needs.