As a 9-1-1 dispatcher for the City of Rogers, AR, Chris Fink, Unmanned Vehicle Technologies Founder and CEO, was introduced to the incredible life-saving work that our nation's first responders shoulder and embrace every day. He quickly became familiar with the need for additional support and resources required to keep communities and public safety professionals safe. This understanding combined with Chris' passion for technology propelled him to start Unmanned Vehicle Technologies (UVT) — ensuring our nation's first responders always have a resource to rely on when duty calls.



Chris Fink uses a drone to monitor construction site progress.

Fink began building his drone business on trust and long-standing relationships. These foundations, crucial to UVT's success, not only set UVT apart but continue to guide our business and culture.

Since establishing UVT in 2014, Northwest Arkansas-native Chris and his wife, Kayo, have grown their customer-centric drone and robotics dealership to support more than 2,400 government agencies and businesses, making UVT one of the largest drone and robotics dealers in North America. 

Based out of Fayetteville, Arkansas, UVT started by building its business on long-standing local partnerships with the Arkansas State Police, Arkansas Game & Fish Commission, Ozarks Electric Cooperative, the University of Arkansas' Center for Advanced Spatial Technologies, and more.



Jarret Rhyner with UVT provides drone training and delivery to public safety personnel.

It's because of faithful customers like these and thousands of others that UVT is one of the nation's leading providers of drone and robotics technology to public safety departments all over the United States and will continue to be so for years to come.
Drone Technology: A Look Into the Future

For those of us invested in the public safety industry, overcoming obstacles for first responders in the hopes of responding quicker, with more intelligence while saving more people, has always been the goal. Having built a foundation of trust and established as a thought leader in the industry, one of the questions we at UVT are asked frequently by our customers and partners is, "what does the future hold for the drone industry"?

Plain and simple, the future of drones is autonomy and always has been.

Currently, officers responding to an emergency call are at the mercy of the information passed on by dispatch. Often inaccurate and almost always incomplete, what's really happening at the scene is obscure and largely unknown until first responders arrive.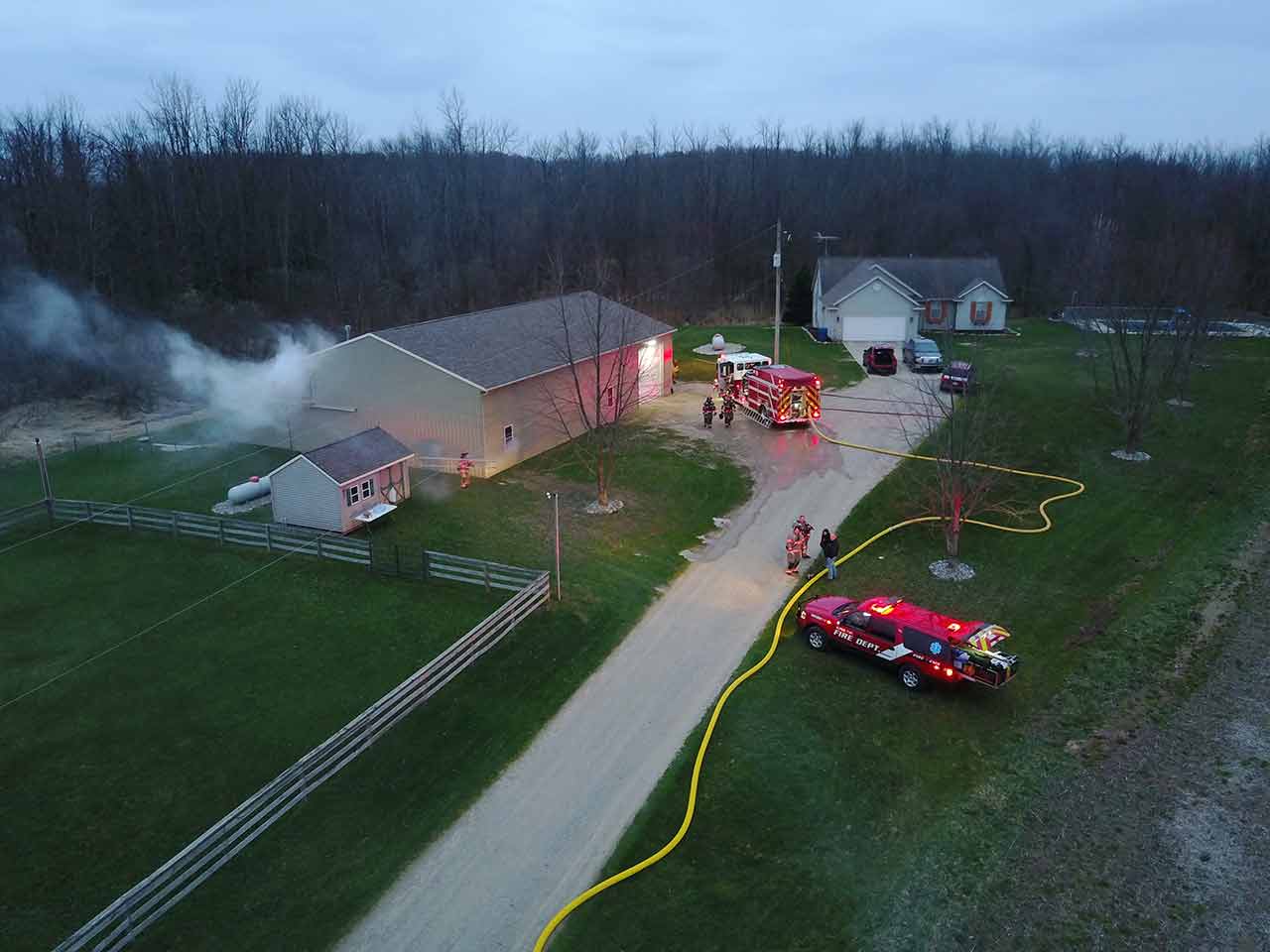 A drone provides overwatch and enhanced visibility for emergency personnel. 

Unmanned aerial vehicle systems with the ability to remotely and/or autonomously launch, fly assigned missions, and return to land for data extraction are quickly becoming the standard for public safety Drones As First Responder programs and enterprise initiatives, launching nationwide. For example, drones remotely deploying to a house fire provide overwatch and thermal imaging to first responders, allowing emergency personnel to concentrate their fire-attack, saving time, resources, and most importantly lives. The same is true of drones deploying out of a docking station on top of a substation, checking for anomalies that might have caused an outage.

The autonomy doesn't end there. We know it takes more than our public safety professionals to keep our communities healthy and growing. Who keeps the power on at the police station? Who makes sure the ventilators and equipment stays on at the hospital? It's the frontline workers, lineworkers, construction personnel, bridge engineers, power plant operators, control room technicians, and more working tirelessly around the clock. Without them, our communities would quickly deteriorate into disorder.

Autonomy is the future because it has always been the objective. Drones being put to work for us, not with us means these autonomous vehicles and systems do the work we don't want to, is too dangerous, or shouldn't be doing.

For those concerned about drones and robotics in the workplace, this isn't technology taking human jobs. Drones and robots are augmenting the jobs we're all already doing. For many, the realization comes through education and an understanding of the technology's full potential to help us work better, safer, and more efficiently to ensure everyone can go home safely. 

Our passion for drone and robotics technology comes from an intimate understanding of how these devices are currently being used to save lives and knowing what's possible as more government and enterprise entities adopt the technology to better serve their communities. We can't predict the future but we can promise we will be here for the drone operators who won't take no for an answer. We will be here to support the police and fire departments who will stop at nothing to lower their response times. After all, that's what this is all about. Leveraging technology to do our jobs — the dirty, the dull, the dangerous— better.

Why We Are America's Preferred Drone Distributor
A Company that Started in Public Safety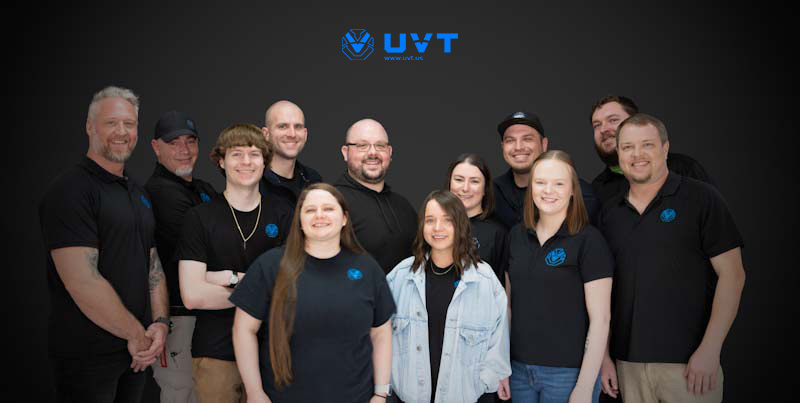 The UVT team 2023.

First and foremost, we are partners. We exist to equip organizations with the most advanced unmanned aircraft and robotics technology, supported by our industry-leading mission-critical technical and operational fleet support services. Our operational support has been built with your mission in mind, and our commitment to you is that we are here for you, day or night.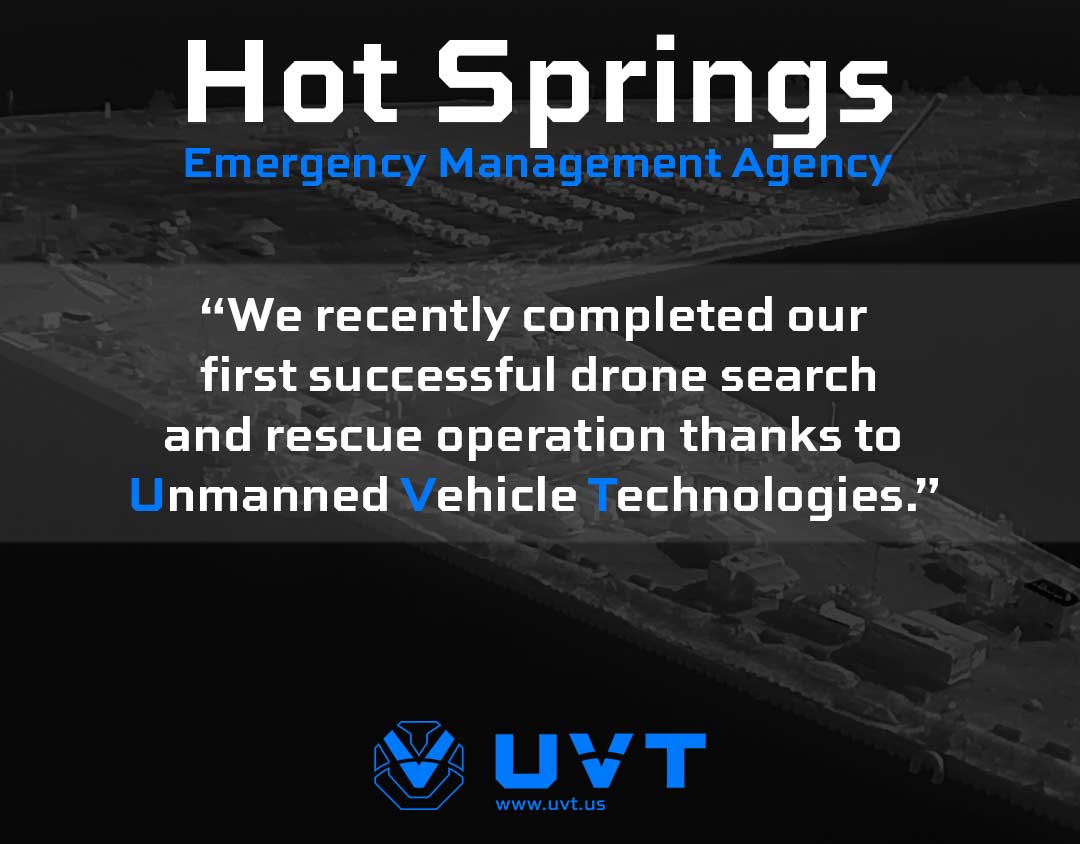 The UVT team is composed of many current and former public servants, enabling us to use our experience as first responders to design and build custom solutions for the real-world problems you and your team face every day. 

Team members such as our Field Applications Specialists, sales personnel, and technicians have spent thousands of hours in the field, deploying, flying, testing, and analyzing the platforms we provide. Why? Because we use them ourselves and understand how this technology can be critical to your missions' success.

Our foundation is built on 24/7, best-in-class responsive service and support which has allowed us to offer cost-effective alternatives to big-box outfits that are void of customer service and disconnected from the hurdles public safety professionals face, around the nation, every day. 

Our support is built on our loyalty to you, your safety, and our dedication to ensure we keep you operational, day or night. If you're looking for a group of professionals ready to lock arms with you and your department to help design, scale, maintain, and support a drone fleet that meets all of your missions goals and objectives, we're looking forward to the opportunity as well.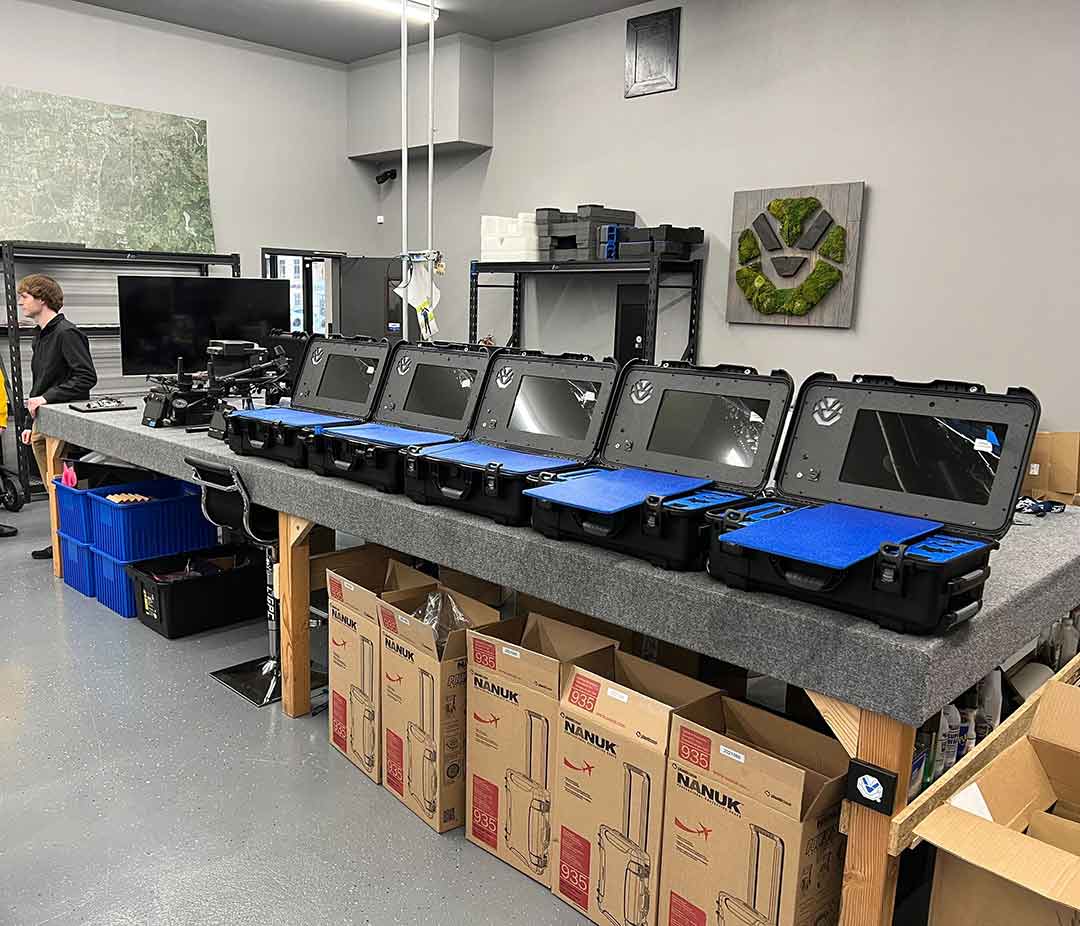 UVT's industry leading support in action.
Interested in learning out more about UVT? Have questions about our diverse product catalog or just looking for next steps to learn about the force multiplying capabilities of UAVs? Contact us here, or shoot us an email at [email protected].