One of the key challenges faced by drone operations is the need for reliable connectivity to transmit video data in real-time. Drones offer the capability to capture video footage in remote and hazardous locations, providing immediate situational awareness to operators. However, a high-speed and dependable network connection is essential to fully leverage this capability.
Connectivity for Drone Operations
Over the years, the importance of connectivity in drone operations has grown significantly, particularly with the increasing utilization of live-streaming video. The need for drones to remain connected for livestream purposes has become paramount. However, there are specific challenges associated with achieving seamless connectivity, such as location network constraints and high bandwidth requirements. 

Drone operations take place in diverse settings ranging from remote locations to densely populated city centers. As a cutting-edge industry leader in remote and urban docked drone solutions, UVT's Solution Specialists have been at the forefront, testing range, connectivity, and limitations with traditional network devices, which proved inadequate in delivering consistent connectivity and high bandwidth. To address this challenge, our team sought a customizable solution that could adapt to a range of diverse scenarios.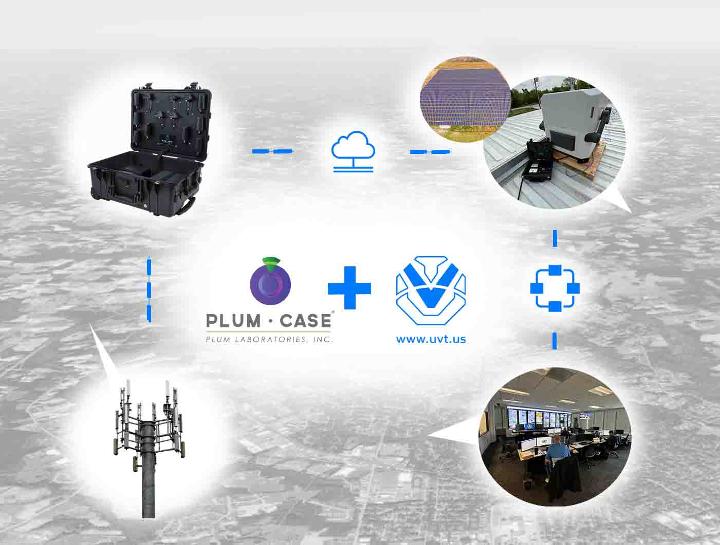 Overcoming Remote Transmission Connectivity for Drones with Plum Case® by Plum Laboratories
We found the ideal solution in the form of Plum Case, a product offered by Plum Laboratories. The Plum Case features remarkable hardware, including proprietary antenna technology that enables connectivity to cellular signals from great distances. Additionally, it incorporates a unique and proprietary power system, the Plum Power Bank, that ensures the cases can operate for up to 72 hours without interruption.

However, one of the most significant advantages we have found of the Plum solutions isin't the hardware, but in the Plum Labs' team and their exceptional support. The Plum Support team possesses a deep understanding of connectivity requirements and can customize case configurations remotely during deployments offering tailored solutions to overcome a myriad of obstacles.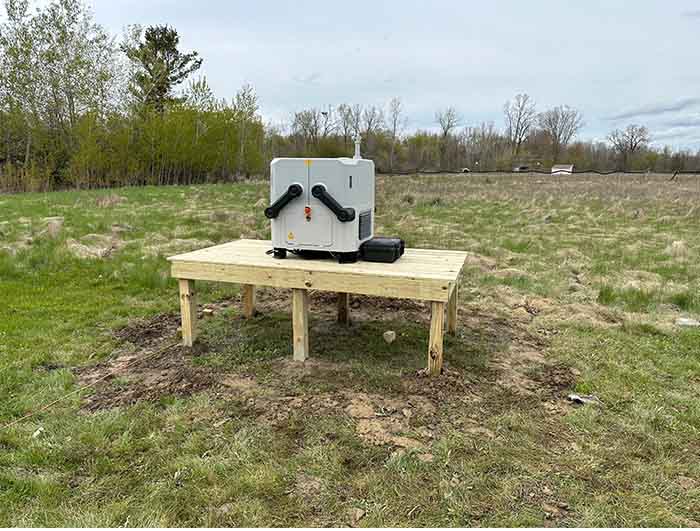 Optimizing Performance for Deployed Plum Cases
With ownership and access to one of the nation's first DJI Dock's, our team of experienced experts have been establishing docked drone solutions with Drones As First Responder programs for government jurisdictions and remote operational autonomy for enterprise organizations across America. 

Spanning different regions, each with its own connectivity challenges, the ability to adapt and optimize case configurations to maximize throughput is a significant factor contributing to the success of our team's deployments. The Plum Labs' team ensures that the Plum Case performs optimally regardless of an area's distinct cellular network characteristics.

By partnering with Plum Labs and leveraging their innovative solution, the Plum Case, our UVT team has overcome the connectivity challenges inherent in drone operations. The customized and adaptable nature of Plum Case, combined with the expertise of the Plum Labs team, has helped us provide uninterrupted and reliable connectivity for our customers in the energy, public safety, and government sectors. With Plum Case, we have found a way to keep your mission connected, enhancing the effectiveness of drone operations, that allow for real-time situational awareness in even the most remote and challenging environments.
Who We Are
We equip organizations nationwide with the latest in drone and robotics technology, training, and support. Partnering with you to provide end-to-end turnkey solutions custom-tailored to your mission. Our comprehensive services include a diverse catalog of vetted enterprise hardware and software solutions, consultation, site surveys, installation, and even accompanying education for seamless deployments. All of this backed by a suite of technical and operational fleet support services, to help your organization stay connected.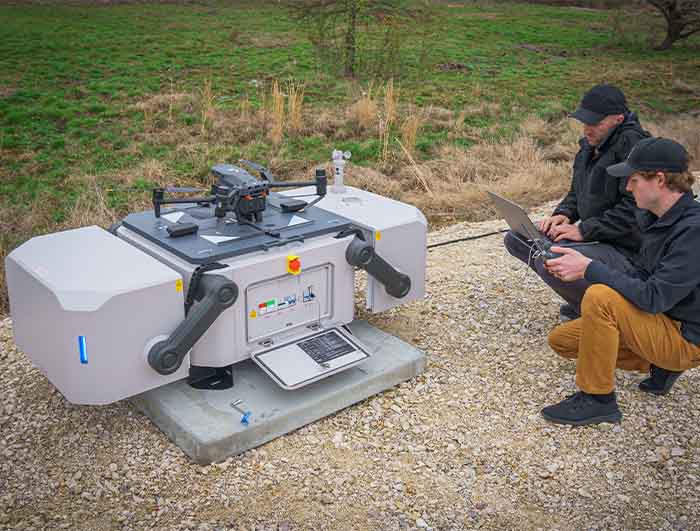 Our Partners Plum Laboratories.
Whether you're looking to expand your capabilities, protect against downtime, or ensure the security of your data, the ultra-powerful, secure, and reliable Plum Case family of products ensures your entire team stays connected, regardless of connectivity interruptions, remote locations, or natural disasters.