DJI Matrice 300 RTK
The new standard for commercial drones has been set
Built Tough. Works Smart.
Combining a rugged, foldable airframe with incredible onboard computing and a powerful, efficient propulsion system, the DJI Matrice 300 RTK is the most advanced commercial drone ever made. Pricing starts at $10,599!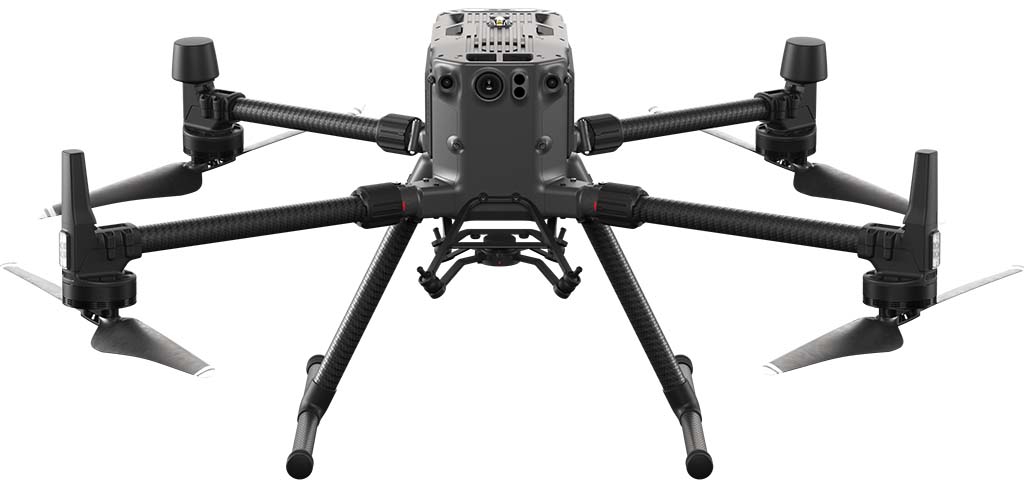 45-Minute Flight Time
An efficient propulsion system enables up to 45 minutes of usable flight time.
Weather-Resistant
Capable of flying in adverse environments and resisting rain, dirt, and dust.
Advanced Obstacle Avoidance
Optical and infrared sensors on all sides ensure safe, reliable flight, even in congested areas.
In-Air Handoff
Advanced dual operator functionality enables in-air handoff and full payload operator controls.
All-In-One Remote Controller
Included Smart Controller Enterprise with 4+ hour runtime and a built-in, sunlight-readable display.
Anti-Collision Beacons
Built-in, FAA-compliant anti-collision beacons enable out-of-the-box night flight capability.
Delivery & Training Included!
All Matrice 300 purchases include UVT Academy's Turnkey Delivery & 1-Day Training, free of charge because our duty to equip you with the best doesn't stop when the drone shows up.
Bleeding-Edge Safety & Performance
The DJI M300 boasts numerous cutting-edge safety and performance features making it the most advanced and reliable commercial off-the-shelf (COTS) system currently available.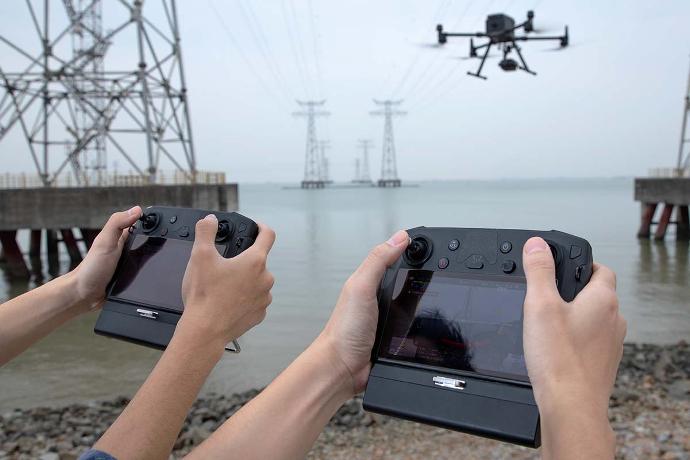 Long-Range, Encrypted Transmission System
DJI's OcuSync Enterprise Communication System is the longest-range, most reliable UAV transmission system ever made.
9-mile range

Triple-channel FHD 1080p video

AES-256 encryption

Real-time automatic 2.4GHz and 5.8GHz frequency hopping

Advanced dual operator control with in-flight RPIC and payload operator handoff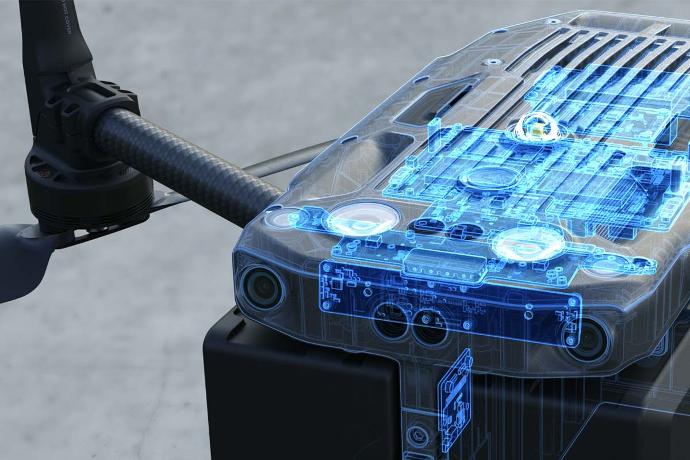 Enhanced Flight Performance
The refined airframe design and propulsion system yields a more efficient and stable flight, even in harsh conditions.
Bottom-mounted motors increase overall efficiency and stability

Large motors and long propellers for greater thrust and extreme noise reduction

IP45 ingress protection rating enabling operations in rain, wind, and dusty conditions

Fixed, top-mount First-Person-View (FPV) camera for improved pilot orientation

Built-in RTK air unit for improved flight precision when used with the available D-RTK 2 Mobile Station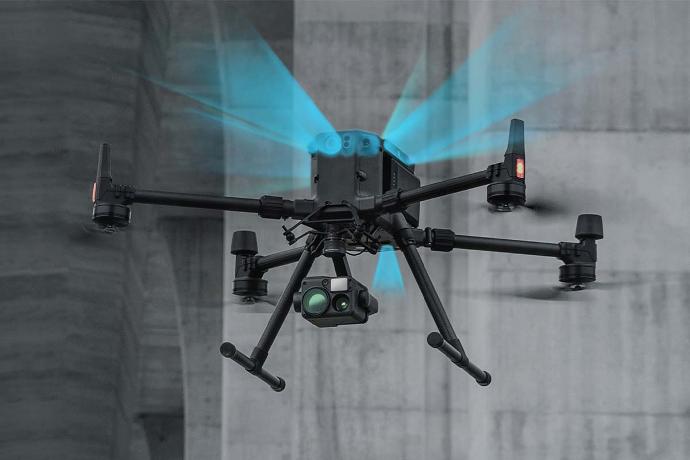 Advanced Obstacle Sensing System
Optical, infrared, and time-of-flight sensors appear on all six-sides of the aircraft, enhancing in-flight safety and autonomy with a maximum detection range of up to 40 meters.
Real-time environment mapping with in-app radar display

Customizable alerts and braking distance limits via DJI Pilot for enhanced situational awareness and autonomy

Combined visual and infrared sensors for increased accuracy

Available CSM Radar for true 360º detection
We're here when you need us
Our Solutions Specialists are standing by to provide you with a price quote, schedule an on-site demo, or just answer questions
We use our combined 30+ years in the commercial drone industry to help organizations like yours hone in on the perfect solution for your mission.
Industry Expertise. We take an experience-driven approach when it comes to guiding our customers toward the right solutions.
Low Pressure. Our entire sales process is low pressure from start to finish and tailored toward government and corporate purchasing to make sure you get the equipment you need, when you need it, on your terms.
Diverse Product Catalog. We've spent almost an entire decade cultivating a diverse product catalog with solutions that solve real world problems.
Unwavering Dedication. When we say nobody can support you the way UVT does, we mean it.